Mies Van Der Rohe's German Pavilion Pilgrimage
Posted on 10th December 2019 by Mark
We will look at the International Style of design, furniture fit for royalty and the way one chair changed my life completely. It is a journey that explains my proud creation - Iconic Interiors.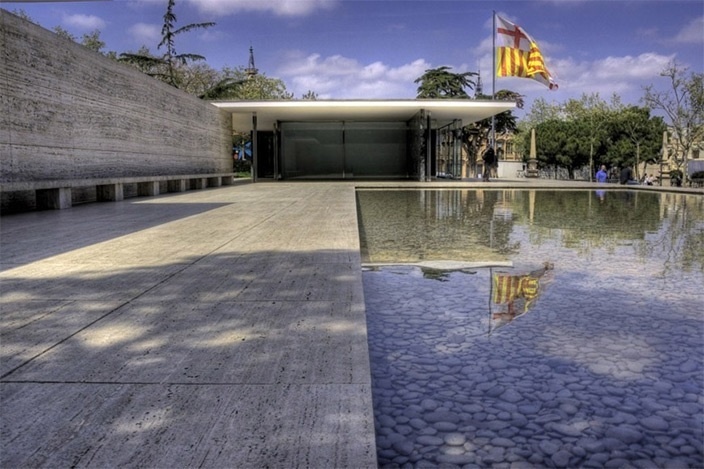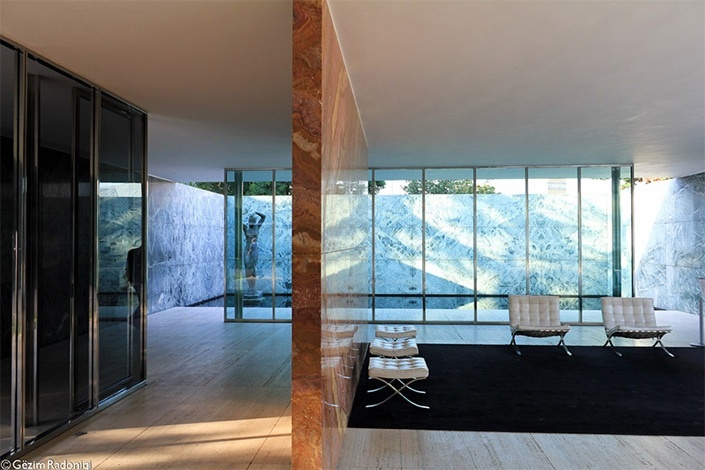 Its primary function was to form the German contribution to the Expo, which attracted over 200,000 visitors from around the globe. It was also intended to show the best and most original art, design and architecture emerging from the country. Germany had suffered greatly from The Great War and wanted to restore its standing and reputation. (As a footnote, this effort to display the new face of Germany was to be destroyed shortly after, by Hitler and the Second World War.) However, for the purposes of this massive international event, The German Pavilion would be a bastion of excellence. Which of course, meant every piece of furniture contained within its golden-onyx-clad walls also had to be superlative examples of German design and manufacture. Much more on this later.
Though truly an unforgettable piece of architecture - and a theatre of mid-century design - the Pavilion was a temporary structure. It was duly dismantled in January 1930.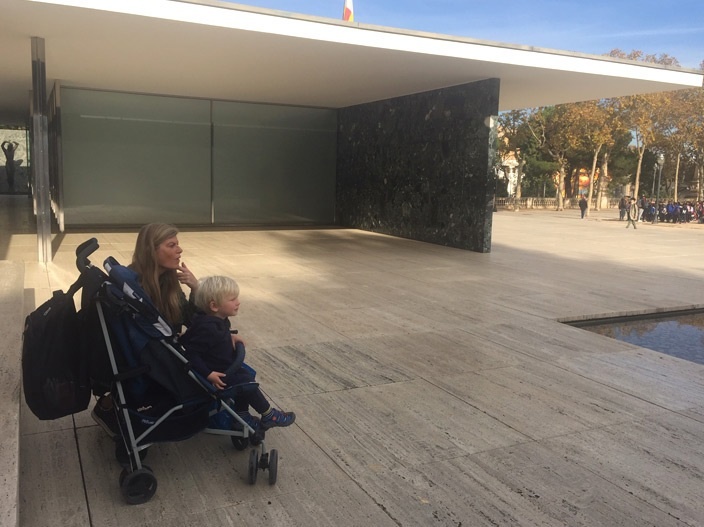 However, in 1983 a Barcelona urban planning officer called Oriol Bohigas spearheaded a project to reproduce the building on its original foundations, using materials from same supply sources and quarries.
Opened in 1986, The German Pavilion is now a prestigious venue in this Spanish city, hosting major galas and events, including the ceremony to announce the EU Mies Award for European architecture.
How can a chair change your life?
Before I take you with me around the lovingly reproduced Pavilion, I need to share a little personal history with you. In 2005 I was a web designer, whose artistry was largely confined to computer code and placement of content. In that year, I visited London's Design Museum and saw the Barcelona Chair for the first time.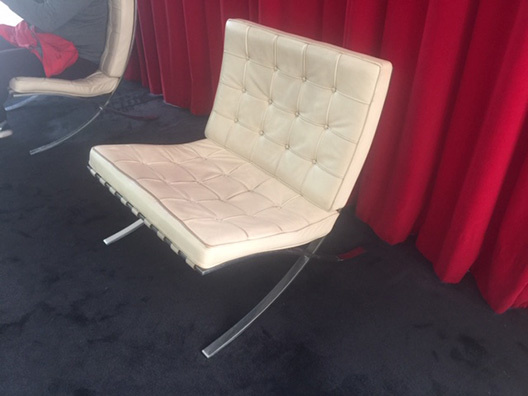 Such was its impact, I invested everything in setting up Iconic Interiors. I wanted to be part of a movement that created such aesthetically and emotionally effective designs. I also wanted to offer as many people as possible ownership of practical things of great beauty.
Fast forward to 2019, and a trip to Barcelona I made with my partner Lizette and toddler son Frederick. At last, here I was standing in the German Pavilion, where the chair that started my business began its rise to fame.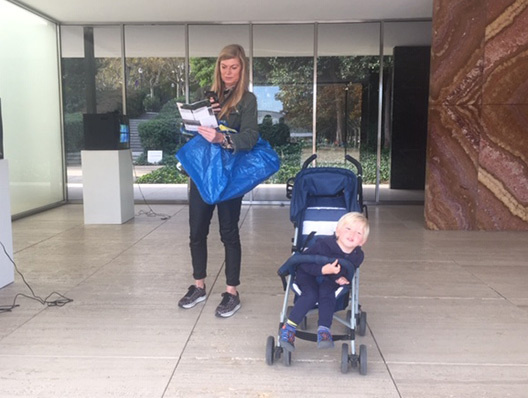 Walk with me around the Pavilion and Mies' mind
Mies was a German-American architect of already high renown. The notoriously hard to impress Frank Lloyd Wright once introduced him saying: "I admire him as an architect, respect and love him as a man." (source: https://www.theartstory.org/artist/mies-van-der-rohe-ludwig/)
Mies established the principle of the 'International Style' of architecture and design. He was also the last Director of the hugely significant Bauhaus school of modern architecture. Many contemporary architects adhere to Bauhaus and International Style principles.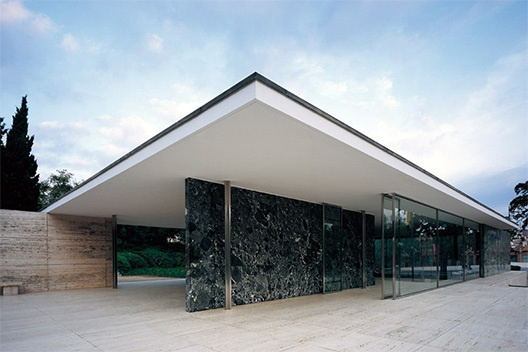 Much of it revolves around meeting basic human needs – space, light and order – with designs that inspire and uplift. This is written into every detail of the German Pavilion in Barcelona.
One of the hallmarks of Mies' artistry, is blending simplicity of form, with luxurious materials and finishes. He also uses geometric genius to transcend his work from purely functional to aesthetically excellent.
In the Pavilion, his use of green marble amidst different coloured panes of glass is the perfect example. Unless you see it in person, it's hard to appreciate the way the reflections and light shards pool and combine to create a mesmerising effect.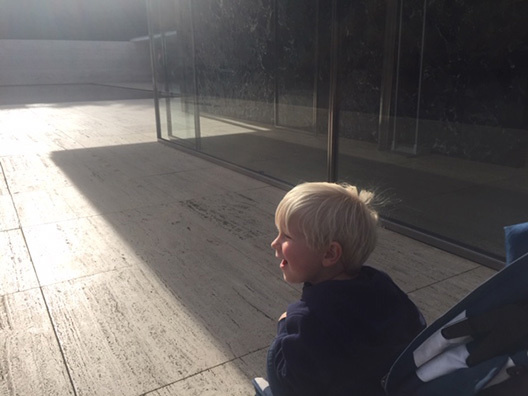 The combination of golden onyx, travertine, and green marble in the structure of The Pavilion are also the ideal way to create the sensation of fluid movement on hard surfaces.
To further enhance the fluidity of his design, and the glorious pools of light he cast around the building, Mies included two actual pools of water. One of these featured "The Dancer" a beautiful bronze sculpture by Georg Kolbe.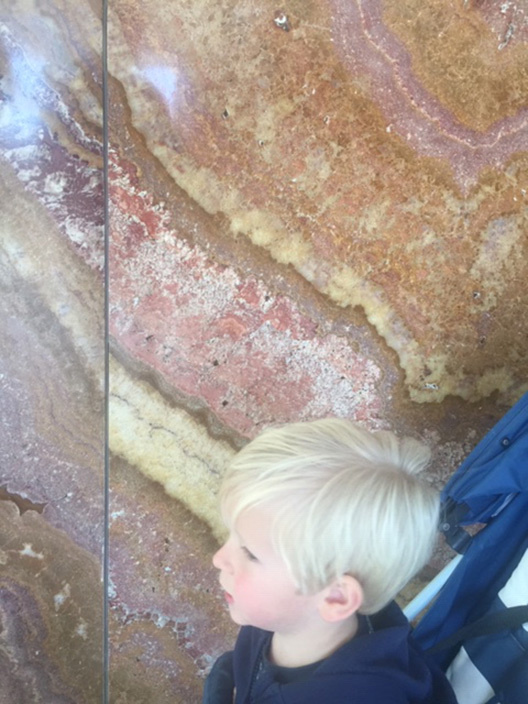 This architectural magnificence was a feast to our eyes. However, my own personal highlight was, of course, visualising the place the Barcelona Chair first made its appearance, creating a ripple in furniture design that is still felt today.
The Barcelona Chair
Naturally, the guests of honour at the 1929 Barcelona International Exposition were the King and Queen of Spain. Mies van der Rohe was tasked with creating seating fit for resting royals in his architecturally brilliant Pavilion. It would have gone against his principles to offer ornate or opulent pieces for this important commission. Instead, he designed a chair of breath-taking simplicity – based on his mantra 'less is more' – that still exudes stunning aesthetics.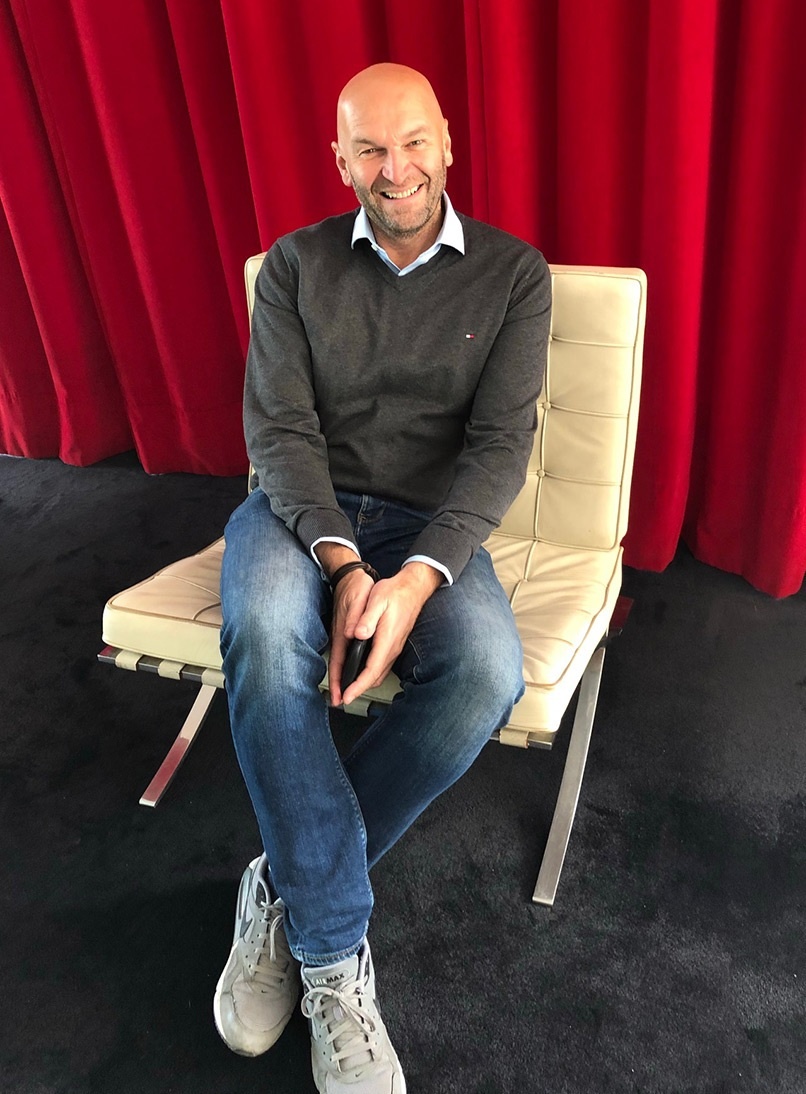 The Barcelona Chair certainly made waves. It is ergonomically flawless, for comfortable, well-supported repose. This belies the incredible craftsmanship involved, including the upholstery's geometric hand-welted and hand-tufted individual panels.
This was the best leather, soft and warm to the touch and pleasing to the eye, astride the hallmark fluid grace of a hand polished frame.
It was easy for me to picture the faces of the royal couple and their entourage, when they realised this relatively low-key piece of furniture, was so incredibly lovely to sit on.
This reaction to the Barcelona Chair was to be reproduced a million-fold, over the following decades, as this design passed from history into one of the most influential chair concepts of the modern era.
Can you see how moving it would be, for me to stand where it all started? It's where Mies dazzled the world with his architectural brilliance, inspiring many contemporary buildings. Where he showcased the Barcelona Chair, seating which shook up many existing theories and patterns.
These hallowed halls are also where Iconic Interiors has its deepest roots; with the chair that is at the 'seat' of my passion and entrepreneurship.
I will go back to the German Pavilion again when Frederick is older. I want to build in him an understanding of how influential one man's work can be.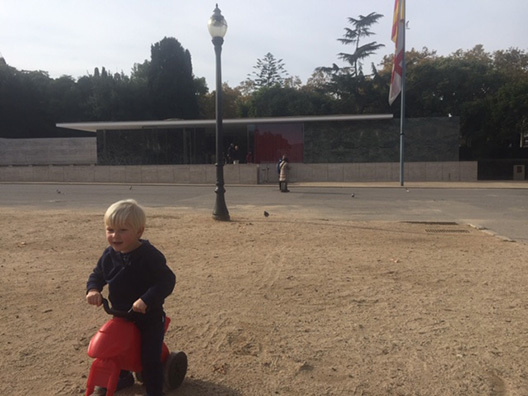 Incidentally, he doesn't understand mid century modern furniture and architecture yet, but he's already a big fan of comfortable seats, water features and shiny walls and floors!
Related Articles