7 reasons not to buy the cheapest Barcelona chair
Posted on 7th June 2023 by Mark
UPDATE SEPTEMBER 2022: We are currently offering a 50% DISCOUNT on in-stock Barcelona chairs. Request our Autumn Sale list showing all discounted Barcelona chairs in stock by emailing mark@iconicinteriors.com
Dated: 14th February 2022
Barcelona chair customer comment posted up on our Trustpilot page:
This was my first furniture purchase from overseas, as I'm in Denver CO, so I was a bit hesitant, but Mark could not have been more helpful and professional through the process, so kind and accommodating on the phone when we spoke. We started with 4 leather samples which arrived in about a week. I ordered my first chair in Buckskin Tan because that swatch just looked fantastic. When the chair arrived the polished stainless frame was immaculate with incredible finishing at the weld joint, and the leather was beautiful with a subtle distress and great hand feel. My intention was always to end up with two chairs, so a week after the first arrived I placed the order for the second and it was just as impressive in Antique Brown finish. Shipping time for both was incredibly quick, just a few days, so overall a great experience. Highly recommend Iconic Interiors to anyone looking for a high quality Barcelona chair that doesn't cost $6000-$8000. Thanks Mark!
We love the Barcelona chair. The design is almost 100 years old and it looks as good today as it always has done. A chair truly fit for a King and Queen. To learn more of the chair's history click Barcelona chair history.
We take our furniture very, very seriously. Selling beautifully crafted furniture is the main reason we setup Iconic Interiors. This is more than a business to us. As stated on the home page of this site, "Our promise to you is very simple, if you do not love our furniture as much as we do we'll take it back and refund you in full." This brings me to the point of this article. We understand what makes a good Barcelona chair. A chair which will last a generation. So, without further a do I present you with our 7 Reasons Not To Buy A Cheap Barcelona Chair:.
Reason one is the cost
Think about this for a moment. How can the retailer possibly sell a quality Barcelona chair for three to four hundred pounds? To sell the chair for this cost simply means many corners have been cut in the chair's manufacture. Savings have been made on low quality leather, leather not being used on all sides of the cushion, hollow steel frame, using low grade steel less than the recommended 12mm thickness, cheap foam which makes the chair uncomfortable, cushion buttons which come away after a few weeks and so on. I think you get the point ;-)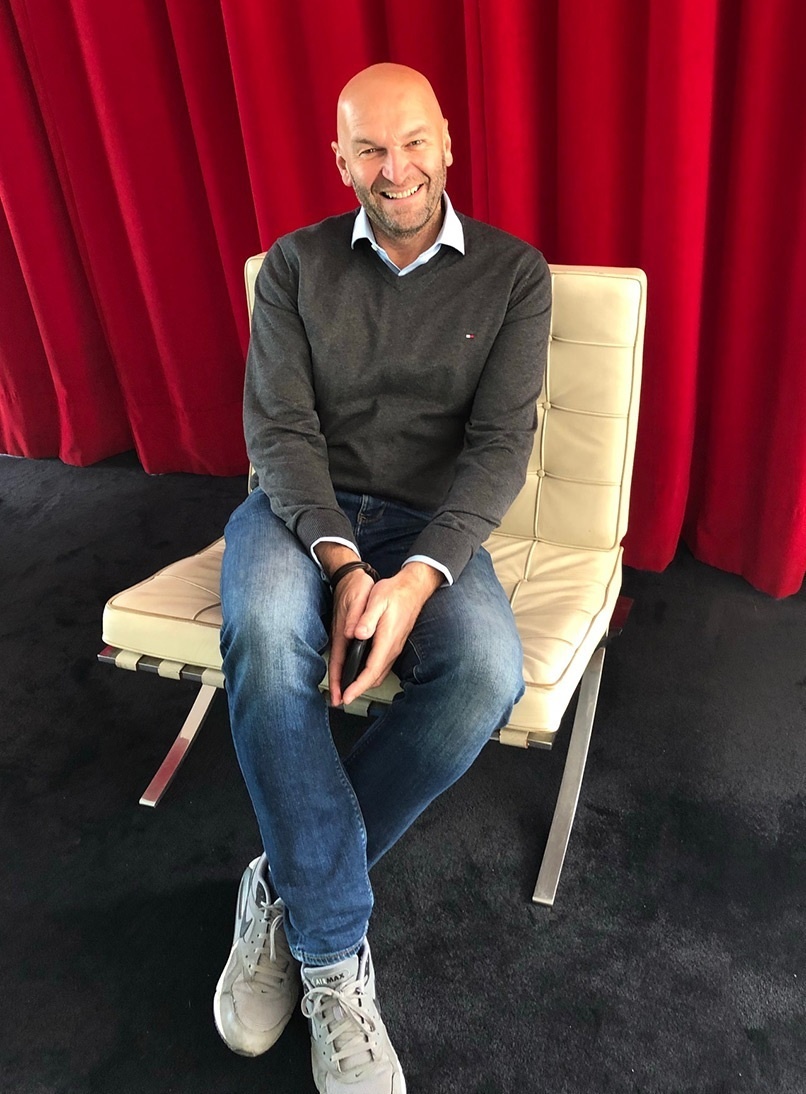 One of my recent visits to the Barcelona Pavilion in Spain. Dated: November 2019. It was the beauty of the Barcelona chair which inspired me to set up Iconic Interiors..
For reason two you'll find the comfort is compromised
This is a real shame because some people will be put off the Barcelona chair altogether if they sit on one of the cheaper models. They find the cushioning to be very stiff. As with all things foam comes in many different varieties. Low cost foam is very stiff and affords little give. The difference in comfort from a low end Barcelona chair and ours is staggering. Your bum sinks into our soft cushions giving a very comfortable experience.
Reason three is longevity
How long do you expect your Barcelona chair to last? We have asked many of our customers this same question. In most cases they expected the chair to last beyond 10 years. We agree, a good Barcelona chair should last 10 years and much longer. Something to ponder, how long would you expect a £300 chair to last? The answer is certainly not 10 years. From our experience these low end chairs begin to lose their looks within 6 months. This is the quality tipping point. Low end furniture ages badly whereas well built furniture ages gracefully. A good piece of furniture gains character.
Reason four is the type of leather and the amount of leather used for the two Barcelona chair cushions
You've guessed it, on the cheaper chairs the leather is low quality. This can be a major cost saving. We however cover our cushions in luxurious full aniline leather. Many manufacturers, in an attempt to save on costs, will either use fabric or PU (imitation leather made from plastic) on the underside and backs of the cushions.
The fifth reason is that our Barcelona chair is the choice of Architects and Interior Designers
This reason speaks for itself. We cannot think of a better recommendation for our furniture. These professionals understand quality and what is required in its manufacture to withstand the rigours of a commercial environment. We have many architects and interior designers leaving comments on our Trustpilot page
Happy customers is reason number six
A retailer which sells cheap Barcelona chairs will not have happy customers. Period. Customers who wish to possess a Barcelona chair generally err on the discerning side. They do not put up with a low quality version of the chair. We often speak with customers who have had bad experiences with other retailers. Generally they understand that if a chair is rediculously cheap there has to be a good reason. As with most things, you get what you pay for. We collect testimonials on Trustpilot page
Finally numero reason seven is the Iconic Interiors promise
Our promise to you is that if you're not 110% satisfied with our beautiful barcelona chairs then we'll refund you in full - and we mean in full. We'll arrange to have the furniture picked up at no cost to you whatsoever. We provide this promise because we are so confident with our Barcelona chair and our furniture as a whole that we know you'll be overjoyed with your choice.
You will find our Barcelona chair along with a selection of beautifully crafted designer leather chairs in our online furniture store.
Related Articles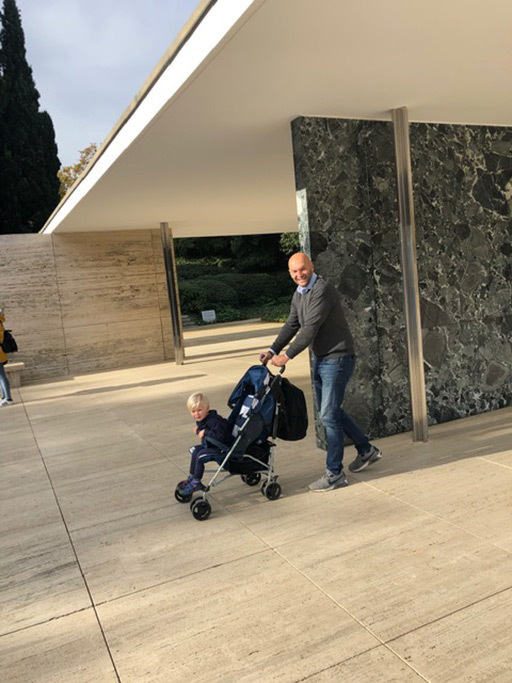 One of my recent visits to the Barcelona Pavilion in Spain. Dated: November 2019. Pictured here is my son Frederick (2.5 years) and myself. Start them young!!!.