A pre Knoll Barcelona chair challenge
Posted on 13th October 2010 by Mark
On seeing this photograph it confirmed what I have known for many years. A good piece of furniture design gets better with age. This is why no corners are cut with our furniture. We want all of our furniture pieces to look this beautiful after years and years of use. Some would say (and I agree) this Barcelona chair looks better now than it ever has done - it oozes character and history. To me it is a work of art! If I owned this particular chair I'm quite confident I wouldn't sit in it - I'd just stand back and admire its beauty.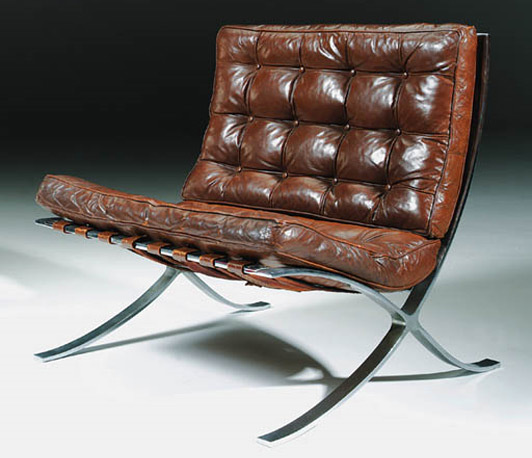 I have set myself a challenge. With the help of local upholsterers I am going to create the look of the early Bamberg metallwerkstatten chairs. The intention is to create a Barcelona chair which looks as though it is from this early period. Believe me this is quite a task. Look closely at the way the seat sits on the frame. This effect is from many years of use. Is it possible to create this aged look from new?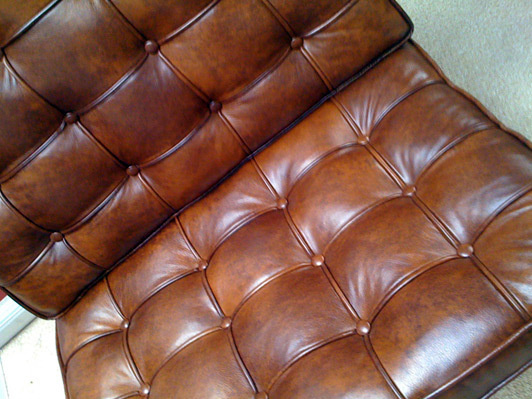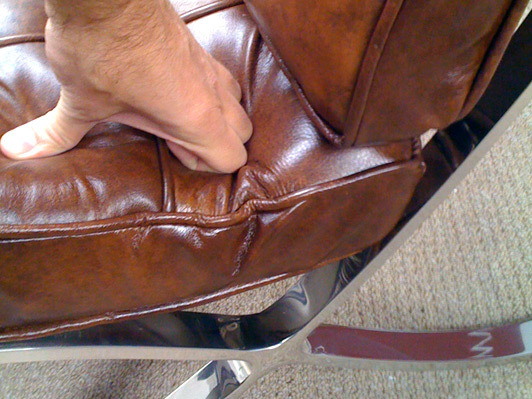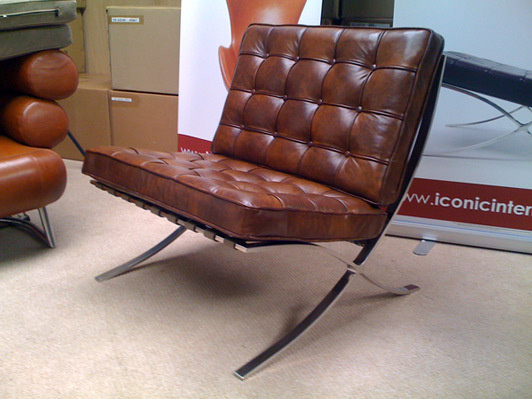 The above photograph is taken on my iPhone - apologies for the quality. This chair is fresh from the upholsterers and I must say the quality of it is incredible. To achieve the 1931 Bamberg Metallwerksatten look we are experimenting with the content of the cushions. I don't want to give too much away but believe me these cushions are very weighty. The leather choice is spot on and sourced right here in England. Additionally the workmanship is exceptional. It's a shame that in many respects photographs cannot do justice to our new chair. The chair oozes character.
We'll keep you posted with developments. If you would like to purchase one of these Barcelona chair creations then contact me on mark@iconicinteriors.com.
Related Barcelona Chair Articles