Blue Leather Barcelona Chair
Posted on 1st February 2019 by Mark
We have a great relationship with our various leather suppliers and furniture makers and as such, we can supply our customers with a vast array of leathers and fabrics – our aim at Iconic Interiors is total customer satisfaction after all!
The blue leather Barcelona chair has made an instant impression; we've just supplied an architect friend of ours with several of these stunning chairs for use in the reception area of a top marketing company where they'll no doubt create an instant impact.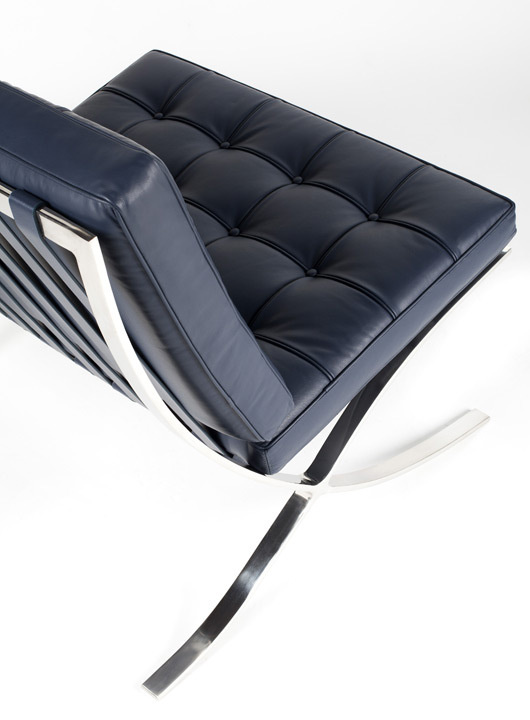 All of a sudden, the idea of sitting in a waiting room doesn't seem like such a bad prospect! Our photographer, Nick Freeman, popped into the Iconic Interiors building today to take a few snaps of this new addition to the Barcelona range. I've included several of these photographs here which will give you an excellent idea of how beautiful the chair looks in this stunning finish. I think we've just improved the un-improvable!