Vintage Brown Barcelona chair
Posted on 18th May 2011 by Mark
Having shipped the vintage leather to our factory we waited with eager anticipation the delivery of our Barcelona chair sample. Today, 8th September, we received the sample chair into our showroom. We were instantly impressed with the vintage leather. It works brilliantly with the Barcelona chair. The full aniline leather has a number of qualities which make the vintage brown particularly attractive. The colour finish is slightly mottled and uneven giving a wonderful vintage look.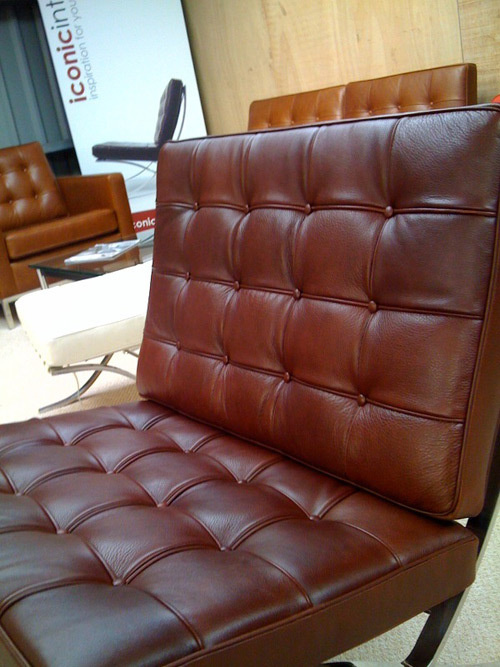 It was difficult coming up with a name for the leather colour. Suggestions ranged from mahogony, chestnut, authentic brown, mahogony oxblood and so on. We settled on vintage brown for its simplicity. Even though we like to grace our site with high quality photography, essentially we like to send leather samples to our customers. This way you can see the colour in the flesh without depending on computer monitors which differ enormously in how they render colour.
If you wish to request leather samples for the vintage brown or any of our colours then make your request through our contact us form. Equally, if you have any questions then please contact us on 01625 476 193. We love talking about our Barcelona chair or any pieces from our furniture range.
More Barcelona chair articles