Our new Le Corbusier chaise longue oozes quality
Posted on 19th November 2008 by Mark
I setup Iconic Interiors because I love the classic furniture pieces from the likes of Le Corbusier, Mies Van Der Rohe, Eileen Gray and so on. Because I live and breathe this furniture I want to bring you, the customer, the highest quality possible. I vowed from the very first day Iconic Interiors opened for business one condition had to be met. The condition is that all furniture sold under the name of Iconic Interiors has to be of exceptional quality. Quite simply, if I wouldn't have it in my home then I would not expect you to either.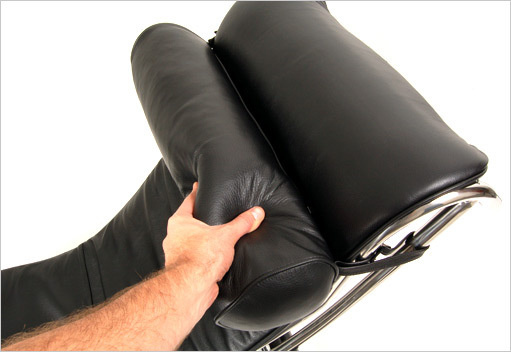 I admit in the first year of trading we did make mistakes. Many suppliers came and went. Generally we found within a short period of time there are many factories producing the modern classics for the bottom of the market. There is no pleasure for me competing at the bottom of the market. This simply means supplying low quality furniture. The constant undercutting in price means cutting corners with the manufacturing. It is not surprising then that all of the furniture at the low end of the price scale is simply low quality. Thankfully I persevered and found suppliers which produce the furniture without compromise.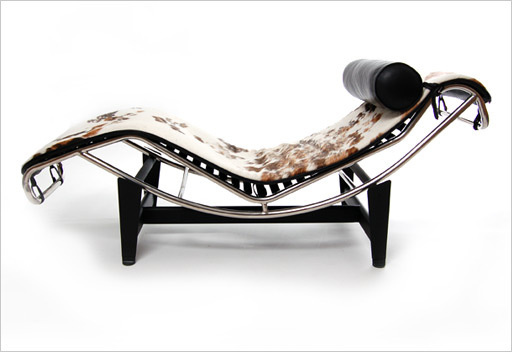 A word on quality. There is a tipping point reached when making furniture. Once beyond this point the furniture will last a generation and gains character. I can now see this with our furniture. It will not fall apart or deteriorate but gain in character. I have one of our Barcelona chairs sat in the office. As you can imagine it gets a fair bit of use. It has been sat there for a year and I can say without any hesitation it looks sexier now than it did when new. It now has character, it ages well!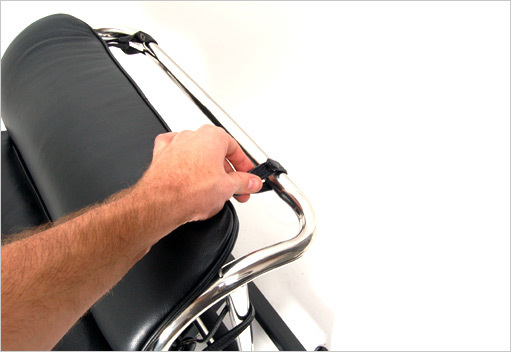 This brings me to our new Le Corbusier chaise longue. As touched upon above we have had difficulty with suppliers in the past. We were visiting the factory of a potential supplier. We soon realised they were a cut above many of our existing suppliers. When we saw their chaise longue we realised the shortcomings of our old LC04.
This is maybe an indication of how high we are aim with our furniture. Even though we have decided to change suppliers of the Corbusier chaise longue we were very happy with the old one. As it happens the old chaise longue was one of our best selling products and you, the customer was more than happy with it. This is the problem we have at Iconic Interiors, because we live and breathe the furniture we can be accused of being too picky with the quality. No bad thing I guess ;-)