Introducing the Flag Halyard chair by Hans Wegner
Posted on 2nd August 2018 by Mark
Wegner was a designer who was known for his love of wood - you'll notice that many of his designs are crafted from various forms of this material. His love of wood stemmed from his time as an apprentice to Stahlberg - who was a master cabinet maker - and a number of his wooden chairs won design awards.
It's partly because of his dedication to wood that the success of Wegner's Flag Halyard Chair was so surprising. Crafted from stainless steel, metre upon metre of flagline and fluffy sheepskin, it's certainly a deviation from his normal style.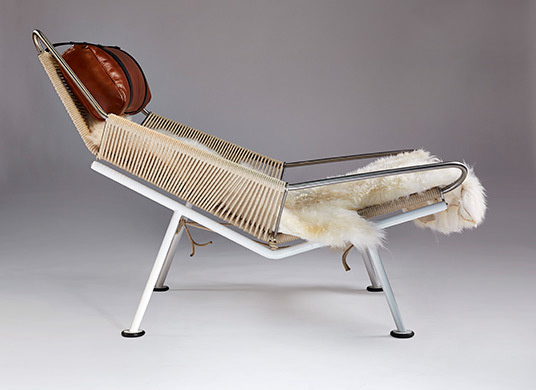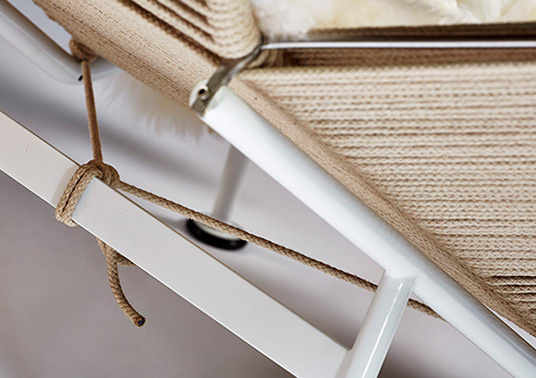 Along with the Chinese Chair series, the Wishbone Chair and the Shell Chair, among others, the Flag Halyard Chair is one of the most influential pieces that Hans Wegner created in his lifetime. All pieces that still remain just as relevant today as they were in the mid 20th century, Wegner's creations turned public perception of modern Danish furniture on its head, and demonstrated just how much of a master he was when it came to chair design.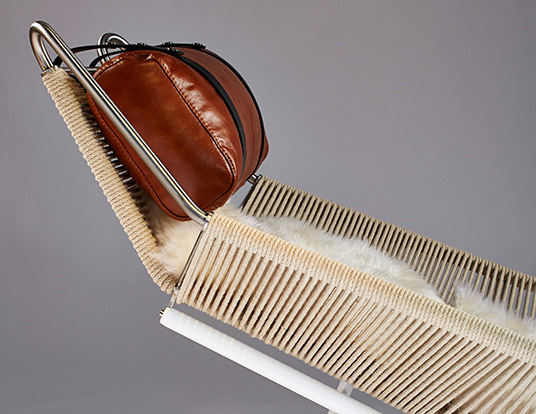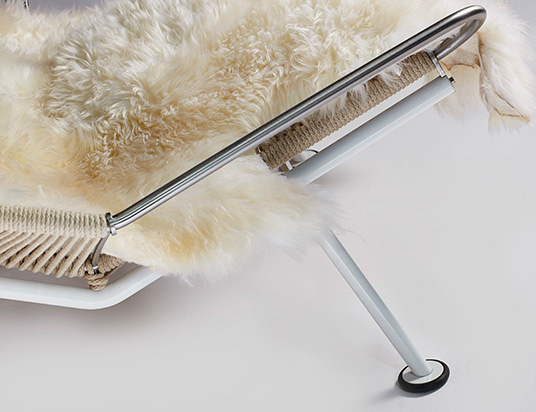 Wegner believed that a chair should look beautiful from all angles - and you'll see from our photos that he achieved his aim with the Flag Halyard Chair. Even today, it is a futuristic-looking piece, whose design was inspired not by history, but by a family trip to the beach. While the children played in the sea, Wegner fashioned himself a chair from the sand, later returning to his summerhouse to sketch out the lines that he had created. Although elements of Wegner's inimitable style shine through with the Flag Halyard Chair, there is also evidence of inspiration from early modernists such as Mies van der Rohe, Marcel Breuer and Le Corbusier.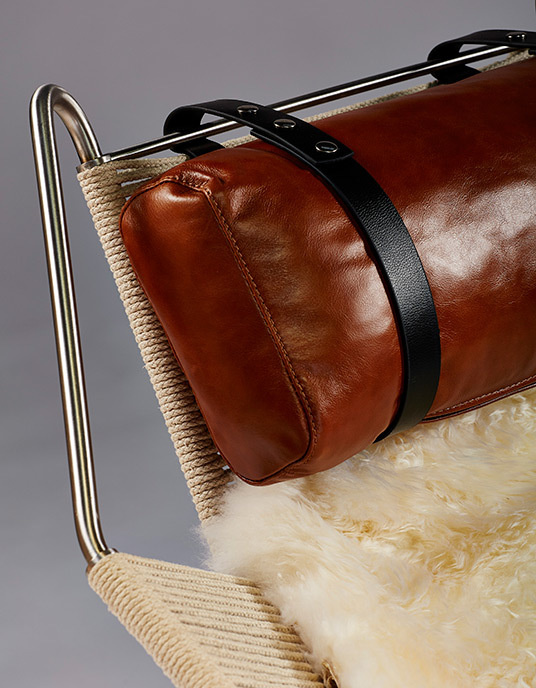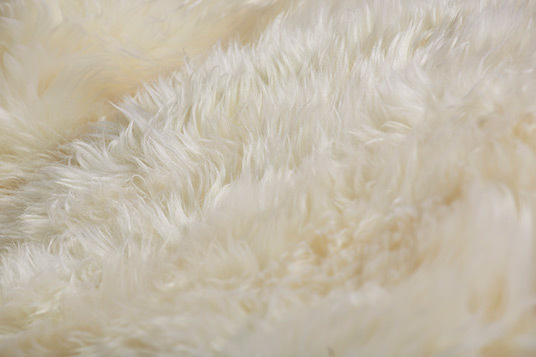 Sharp lines are softened with a luxurious sheepskin, while the seat and back are given a new degree of comfort thanks to the use of several metres of flagline which flex to meet the curves of the body. This is a piece that shows true imagination and innovation, and demonstrates Wegner's flexibility and range of styles. The frame, the flagline, the neck cushion and the sheepskin are all available in a variety of styles and colours, creating a truly flexible piece that will suit a number of environments.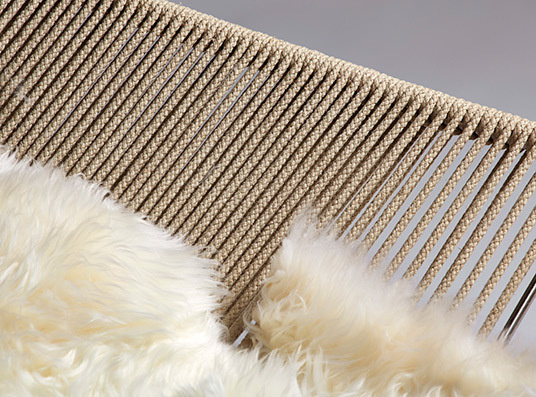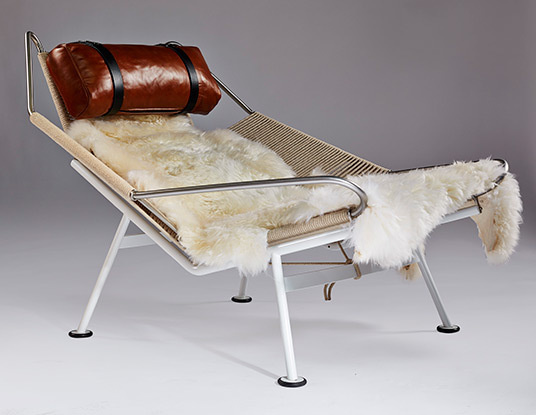 Combining comfort, aesthetic appeal and functionality, we're thrilled that we have been able to make this authentic replica available to our customers at Iconic Interiors. If you have any questions regarding the Flag Halyard chair please contact us - we'd love to hear from you.