Photographs of our designer furniture showroom opening in Knutsford, Cheshire
Posted on 23rd August 2013 by Mark
Up until this point, Iconic Interiors has traded online only, offering its customers a wide range of tables, chairs, sofas and other beautiful items of furniture from designers such as Bonaldo, Eero Saarinen, Le Corbusier, Arne Jacobsen and more. Now, however, the brand has a new bricks and mortar showroom to enable customers to see the furniture for themselves and buy in store, based in Knutsford, Cheshire.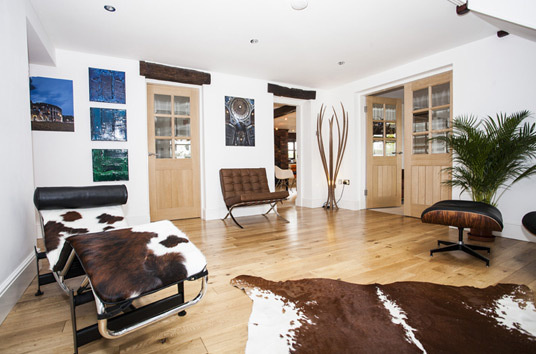 The recent open day at the new Iconic Interiors showroom was a huge success, attracting over 70 friends and business people on a beautiful sunny day. Visitors included a number of celebrities, including broadcaster and actress Denise Welch, alongside friends and family of the Iconic Interiors team and representatives from local businesses who had the opportunity to admire the famous items of furniture sold by the company first hand.
The new showroom is based in a converted barn in Knutsford, with all items of furniture displayed in such a way that customers can visualise each piece in a home-like environment, making it easier to see for themselves what would work best in their own homes. Guests at the opening day were taken on a grand tour of the new showroom, allowing them the opportunity to be the first to see the traditional furniture items, iconic pieces from the 20th century, beautiful designer lighting, original oil paintings and soft furnishings that have come together to create the stunning environment that makes up Iconic Interiors' first retail store.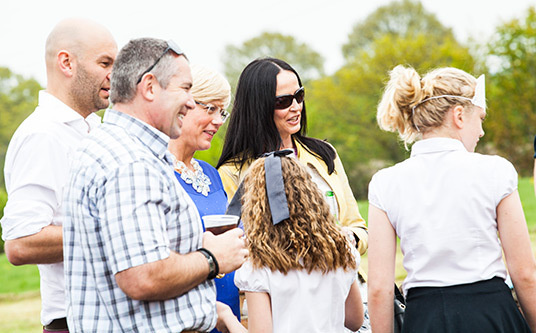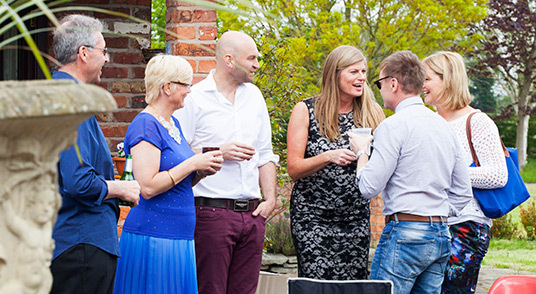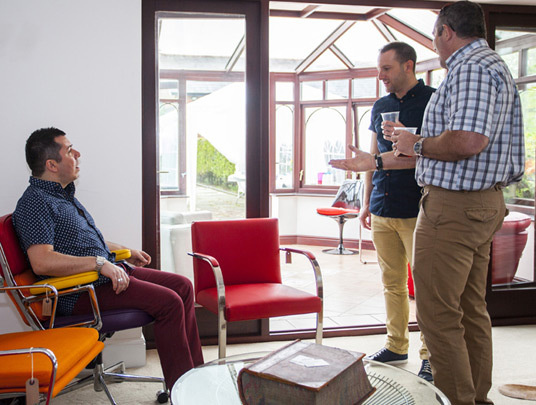 The Iconic Interiors team of Mark Holdsworth, Klara Minotti and Penny Kingsworth have strived to create a completely new shopping experience for their Knutsford customers, providing a comfortable, stylish and modern environment in which their stunning pieces can be displayed at their best. The success of the event and the demand for the new bricks and mortar showroom is clear: after the event, Iconic Interiors were swamped with orders, showing that modern designer furniture and reproductions of classic pieces are still held in high esteem today.