We're celebrating two years of making the Eames Lobby chair in the UK
Posted on 1st June 2012 by Mark
I rang the upholsterers earlier this week for a progress report. I was pleased to hear the chair was finished and ready to be picked up. "How does it look?", I dared ask. "Well, we all think it looks stunning! It looks like a Tutti Frutti!", replied the upholsterer. A Tutti Frutti. Hmmmmm, that's a very good name for it.
A wave of relief flooded over me. Success. Later that day I found time to pop along to their workshop. I must say the results are impressive. Breathing fresh air into a classic design is one particular aspect of running Iconic Interiors which I really, really enjoy.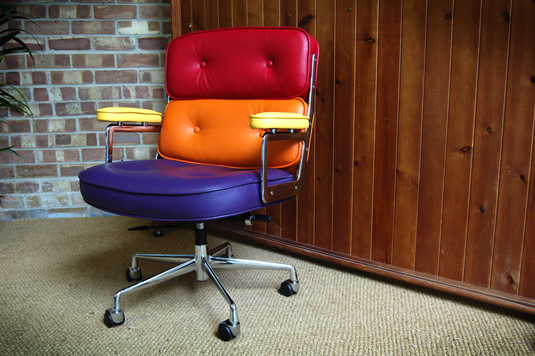 By having this Eames Lobby chair upholstered in these lovely vibrant colours has opened up many other possibilities which we may try over the coming months. If you have any suggestions then please contact us. We'd love to discuss any colour combination ideas you have. Call me on 01625 476 193 or email me at mark@iconicinteriors.com.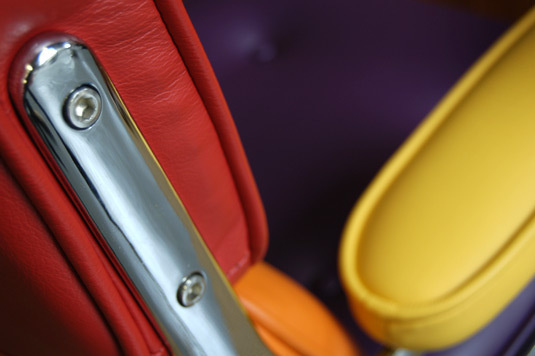 To purchase our lovely Tutti Frutti Eames Lobby chairs either place your order through the Lobby chair page or call our office on 01625 476 193. Or if you have any questions please do not hesitate contacting us.