Saarinen Tulip dining, coffee and side tables
Posted on 17th September 2013 by Mark
In order to find the most faithful and best quality reproductions of this iconic furniture range for our customers, we have now taken the decision to have all of our Tulip coffee tables, side tables and dining tables made in Italy. By using these Italian partners, we can ensure that our customers can order the Tulip range in a variety of materials, shapes and sizes to suit their individual needs.
Now, when buying any of the Tulip tables from Iconic Interiors, lead time is typically less than three weeks, and the pieces are delivered directly from Italy to the address that the customer specifies. We can also offer an installation service to make the process as easy as possible for the customer.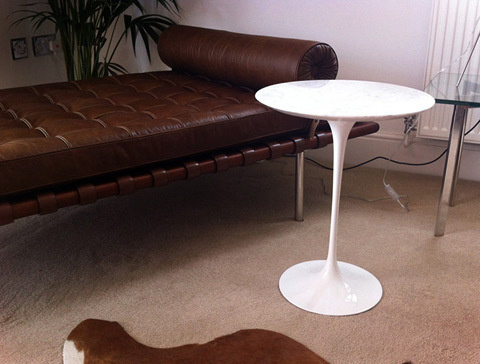 The great thing about this range is its versatility: while contemporary in design, the minimalist look of the range means that it suits a number of different living spaces and styles. This is even more true when you consider the number of different options available when ordering, with customers able to choose from a range of materials, sizes and shapes to suit their space.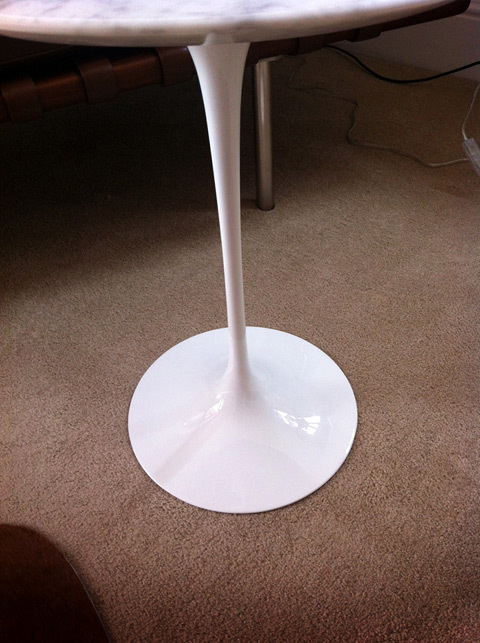 All of the tables are available with a white or black marble, wood, laminate or lacquered MDF table top, while the Tulip coffee tables and dining tables can be ordered with either a round or an oval top. We appreciate that sizing is also key to finding the perfect table, which is why we offer the opportunity to buy the Tulip range in a variety of sizes - even offering bespoke sizes to Iconic Interiors customers. A great step forward for both us and our customers!