Introducing the Poet Sofa
Posted on 1st April 2015 by Mark
Here at Iconic Interiors, we're proud to now be offering faithful reproductions of some of the key pieces produced by the father of Danish design Finn Juhl: one such piece being his iconic Poet Sofa.
For Danish designer and architect Juhl, natural and organic forms were key to every piece of furniture that he created. Having originally wanted to become an art historian, Juhl's father pushed him towards architecture, and it's possible that it was partly this lack of formal art training that led to his distinctive 'free art' style. Looking at the Poet Sofa, it's amazing that it was designed as long ago as 1941, as its bold shape and stand-out style make it just as relevant today.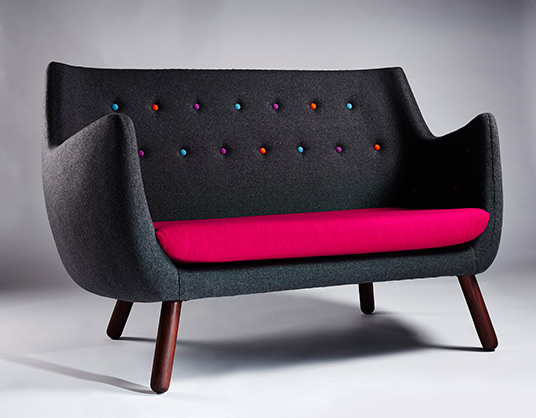 The Poet sofa was originally designed for Juhl's own Charlottenlund home: an open place living space where his creations could be viewed at their finest from all angles. Just from the look of the design it's easy to tell he was highly influenced by sculptors such as Jean Arp and Barbara Hepworth; the high, sloped back and bold arms are designed to fully embrace the body and help you to relax.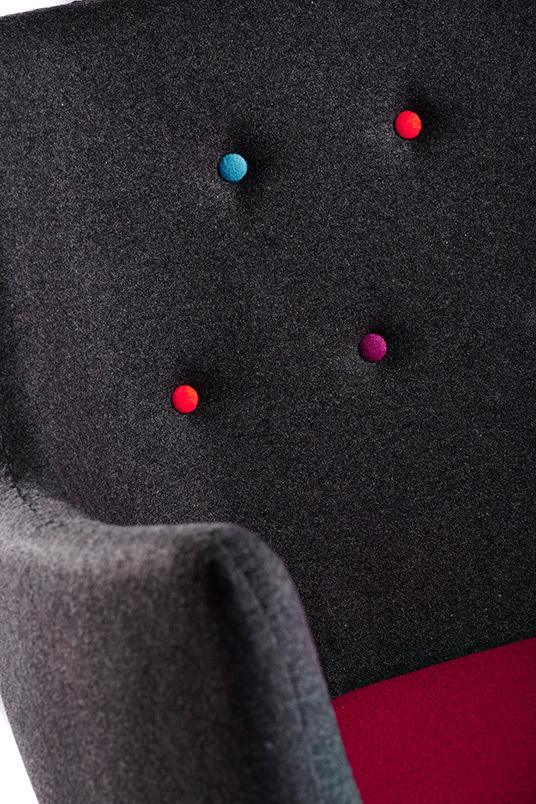 With its thickly padded seat and inviting design, we think this is a great place to curl up and read, relax and watch a film or just enjoy a few minutes of peace after a busy day.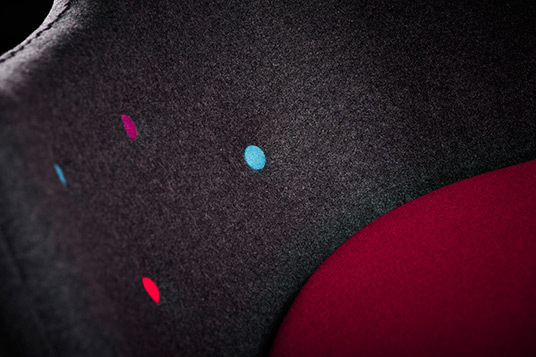 What's more, it's not just stunning style that the Poet Sofa represents, but a wealth of great craftsmanship too. We love the angled solid wooden legs, available in a number of different types of wood, as well as the hand-stitched upholstery and tufted buttons that give this Juhl piece even more character. The upholstery itself is offered in numerous fabric types and colours too, making it a perfect choice for any contemporary home.