Introducing the Eames ea101 dining chair
Posted on 25th May 2015 by Mark
This groundbreaking chair was first created for J. Irwin Miller, an industrialist from Indiana who had requested a chair that was suitable for both indoor and outdoor use. The use of aluminium for the frame meant that the chair was perfect for all weather conditions, and was lightweight enough to transport from one part of the home to another, fulfilling Miller's requirements.
However, in creating the ea101 dining chair, the Eames' achievements were even greater. They had managed to create a piece that was just as suitable at a dining table as it was for a home office environment, its design featuring a slim frame, short arm rests and a high and supportive back.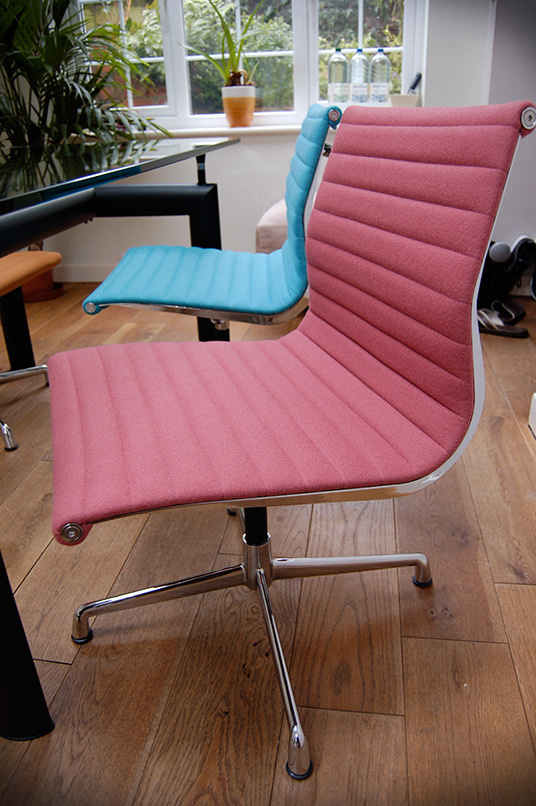 Supportive, however, doesn't have to mean restrictive and uncomfortable - even with the chair's lack of padding. Rather than creating a traditional shell body for the ea101 chair, Charles and Ray Eames simply used two side supports of aluminium, and stretched fabric tautly between the two, creating a tight, hammock-like effect that required no support beneath. The result? A chair that moulds to fit the contours of the body, offering a great deal of support but with a high level of flexibility too.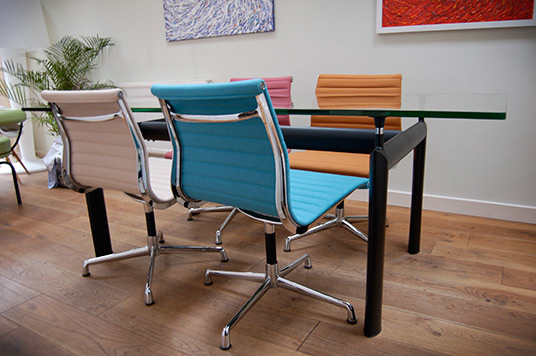 At Iconic Interiors, these truly outstanding chairs are available in a huge number of different leathers and fabrics to suit all tastes and home décor schemes.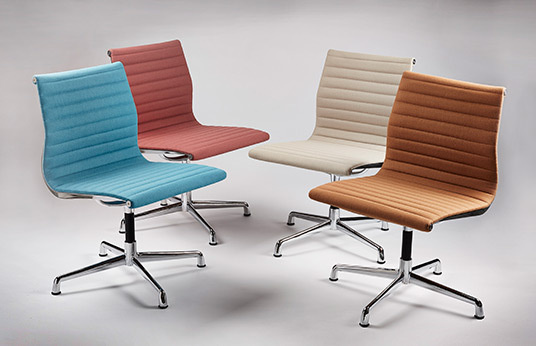 If you would like to enquire about the ea101 dining chairs do not hesitate contacting us on 01625 476 193 or email. Free swatches are available.