Feather filled cushions and RAL colour frames for our Corbusier furniture
Posted on 5th September 2013 by Mark
We've been selling the Corbusier range since we setup Iconic Interiors 8 years ago. We are very familiar with the furniture's history and appearance. I've always appreciated its history and the work of Le Corbusier.
I remember seeing for the first time the LC3 Grand Confort chair with feather filled cushions. It was an interesting take on the design. Personally I much prefer the feather filled cushions. I love the way the cushions bulge out of the frame. Also the impression left in the cushions when you get out of the chair. I also think the feather filled cushions make the furniture much more comfortable.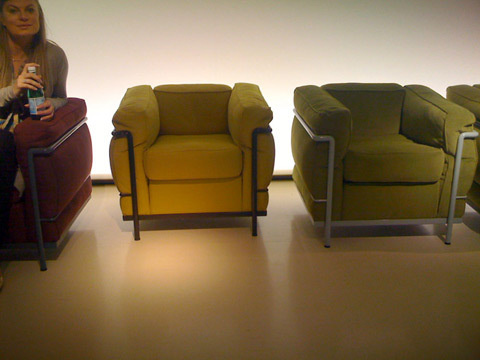 It was 2011 when we visited the Milan Furniture Show. Here I stumbled across the LC2 chairs which you can see in the photographs on this page. I thought, "what a fantastic idea." We took it in turns to sit in each chair. The idea of offering the chair in a variety of colours takes the enjoyment of this design to new heights. It makes the chairs much more fun. The colour combinations are endless.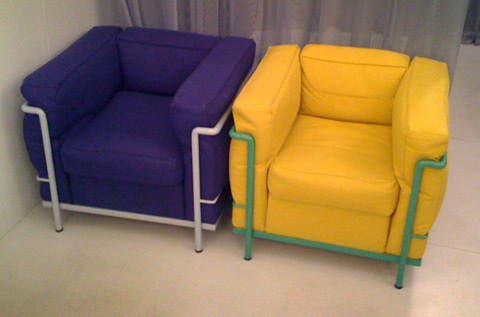 We're having our Corbusier pieces made in Italy. We've decided this mainly because of manufacturing issues in China. An awful lot of time and research was put into researching the Chinese market - and even though we were convinced we were supplying the best Corbusier furniture from China we still found there were too many problems. Ordering through the Italians is painless and my life has become much easier! ;-)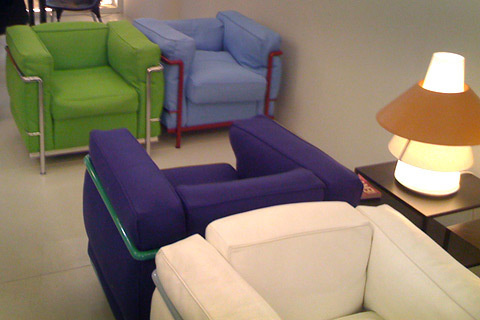 For our showroom I have ordered a fabric LC2 le petit confort chair with a coloured frame and feather filled cushions. The colour comes from our downloadable RAL chart. The factory can produce any of these colours. Simply brilliant.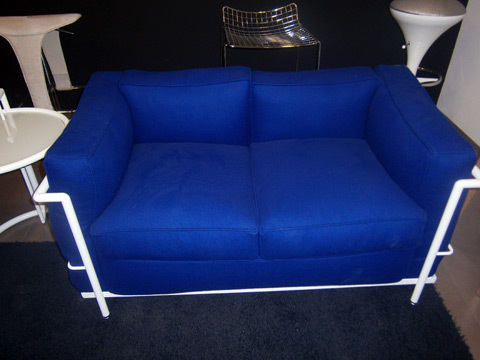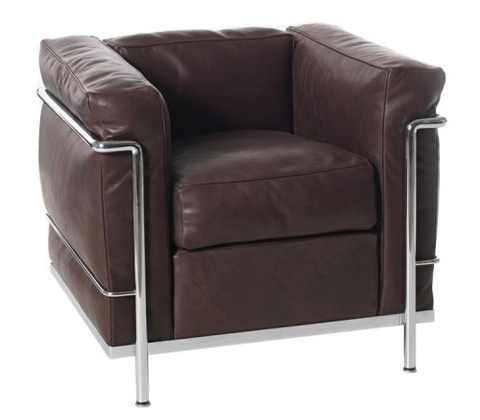 If you have any questions then please do not hesitate contacting me on 01625 476 193 or by emailing mark@iconicinteriors.com