Eames Lounger in jumbo corduroy inspired by Hugh Laurie's House
Posted on 24th July 2012 by Mark
As all those in the creative field will know, inspiration is never far away. The latest addition to our Eames Lounger collection reflects just this – a cream corduroy upholstered Eames chair inspired from an episode of House with Hugh Laurie! I saw the episode some weeks ago and noticed how wonderfully comfortable the jumbo padding looked, whilst the corduroy material provided the alternative approach that caught my eye, something we are always on the lookout for at Iconic.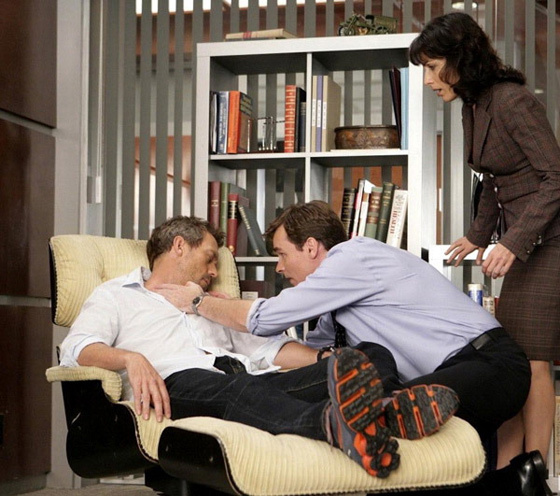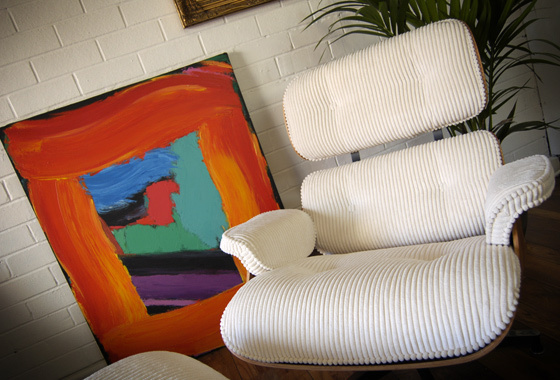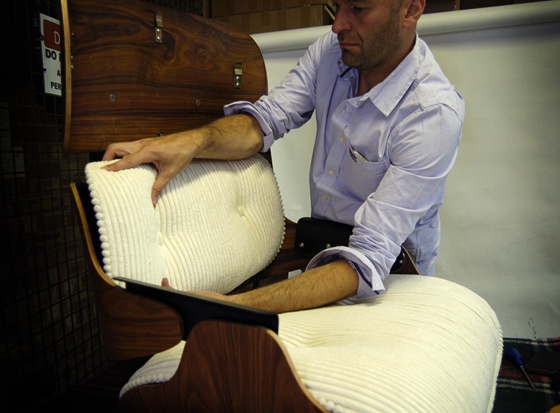 The following day I popped into my trusted local upholsterers with the chair pads and discussed the project, showing them a few grainy stills from the show and asking if they could recreate what they saw.
A few short weeks later and the finished product stands before us – and what a beauty it is. The corduroy does in real life what I felt it did on the screen, breathing new life into a classic design whilst at the same time offering supreme comfort and eminent relaxation.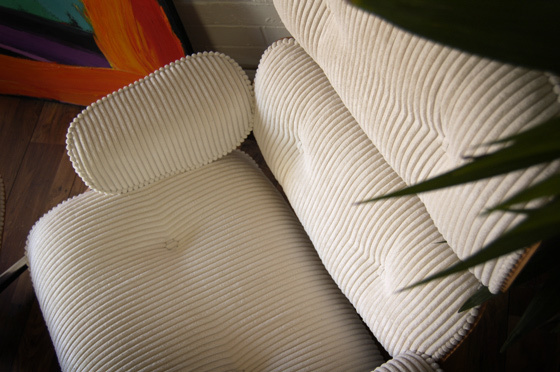 Once you get in it really is very difficult to get out! The range isn't limited to corduroy however. We work very closely with the upholsterers and the sky really is the limit when it comes to fabrics and leathers available. We're always open to new ideas and we love a challenge, so just contact us with your requirements and we'll do all we can to bring your ideas to life.
For more Eames Lounger related videos please visit our YouTube channel at www.youtube.com/iconicinteriors
We offer a broad selection of leathers and fabrics for our Eames Loungers. More details can be found on our Eames Lounger page.