Classic Combination: Eames Lounger in our new antique leather
Posted on 19th January 2011 by Mark
We've cracked it! We've found a leather which is simply amazing! Take a look at the following photographs - the leather feels and looks incredible. For a long time now we have been searching for a leather which has an aged/antique, lived in appearance. Believe me, this has been quite a task. Now I have seen the leather gracing the Eames Lounger classic I am now keen to add it to our whole range. I cannot wait to see how wonderful the Grand Confort Soft armchair looks once upholstered in our new antique leather. The leather is ideal for the modern classics!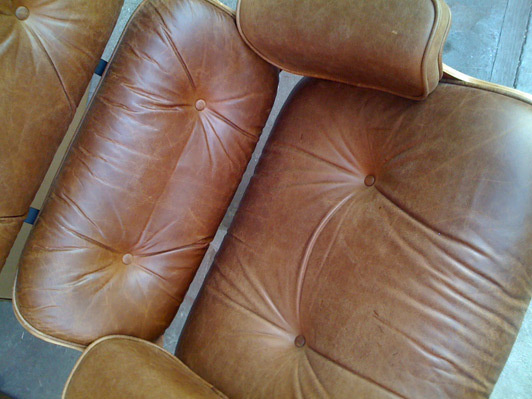 Notice how the leather sits on the Eames Lounger. This is where many low quality Eames Loungers fall short. As with the Vitra and Herman Miller version of the chair the leather should ripple out from the buttons. Many of the lower quality versions stretch the leather over the frame too tightly. It's the detail, such as the rippling of the leather, the quality of the veneer, the slight give in the chair back when you sit down. All these points come together making the difference from the lower quality versions available in the marketplace. Our Eames Lounger is simply the best Eames Lounger available.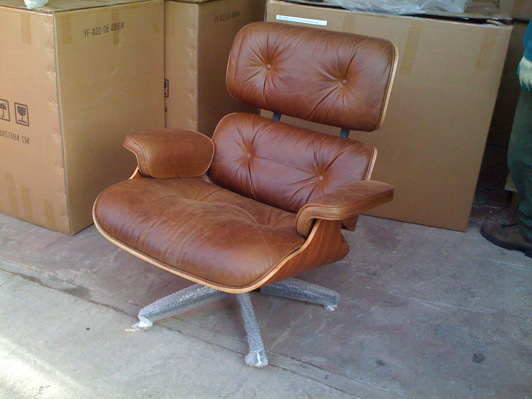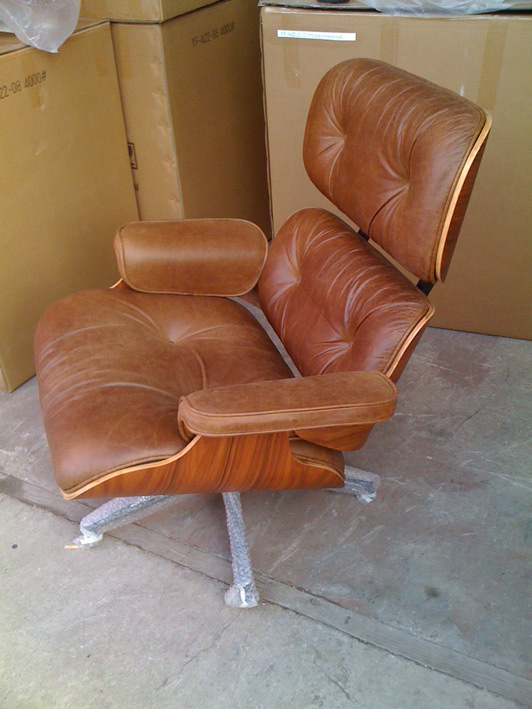 Note how the leather has a certain sheen. This look is common with aged leather furniture. We are very excited that we have such a leather to use throughout our furniture range. Watch this space for more of our classic pieces in the antique leather.