Introducing the Womb Chair by Eero Saarinen
Posted on 1st September 2014 by Mark
The Womb Chair and its matching ottoman were first realised in 1948, with their launch continuing to fuel the popularity of Saarinen's designs. The Finnish designer had already had two major successes - the Tulip Chair in 1940 and the Grasshopper Lounge Chair and Ottoman in 1946 - with his neofuturistic furniture designs making a real impression on the industry.
Saarinen designed the Womb Chair at the request of Florence Knoll, wife of his boss Hans Knoll. Florence Knoll was dreaming of a chair she could curl up in - something like "a basket full of pillows". Working with a boat builder who was experienced in working with fibreglass, Saarinen created the Womb Chair as the solution.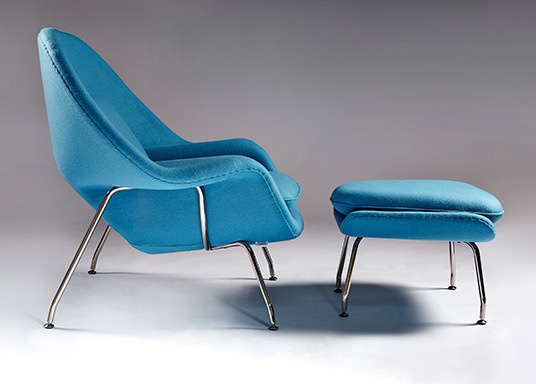 The beauty of the design of the Womb Chair is that it doesn't rely purely on padded cushions for a superior level of comfort. The curves of the fibreglass shell are designed to create a cosy and relaxed environment - and one in which the user can sprawl out in a variety of different positions and still feel completely comfortable.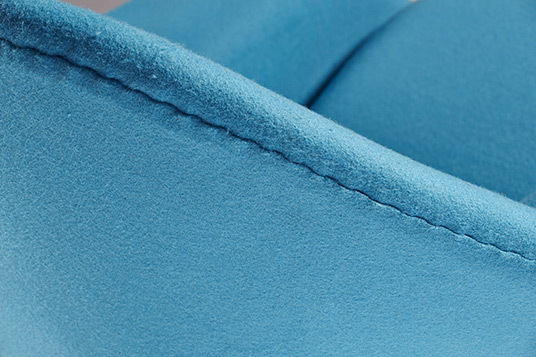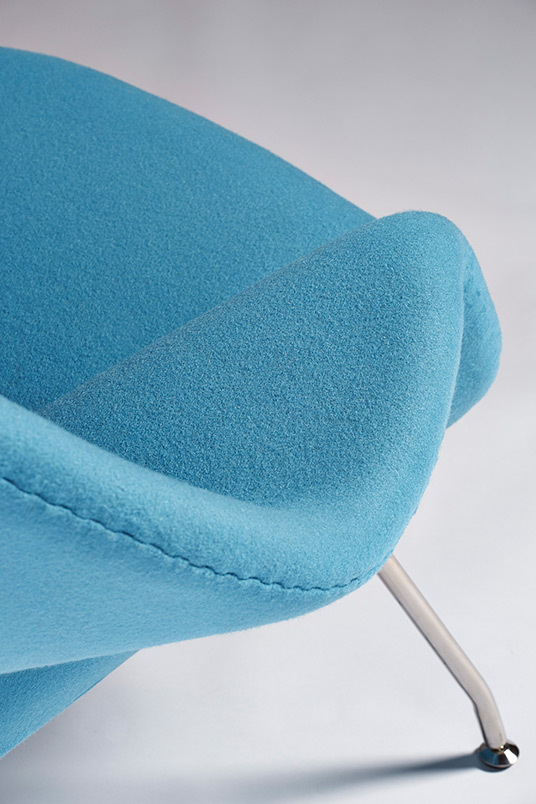 At the time of its design, the Womb Chair was the antithesis of the overstuffed armchairs that were favoured by Saarinen's contemporaries - but still offers a superior level of comfort despite its lean looks.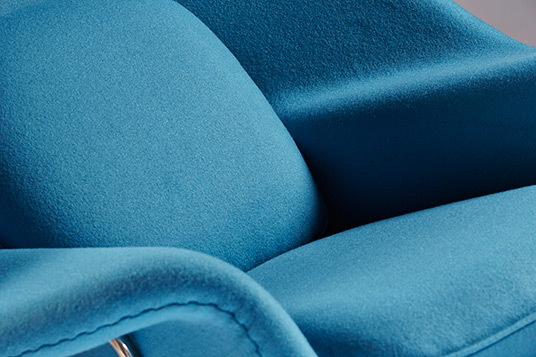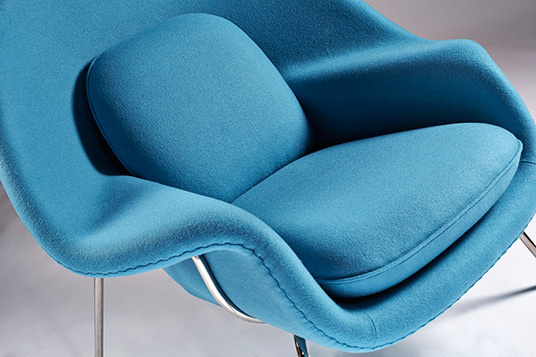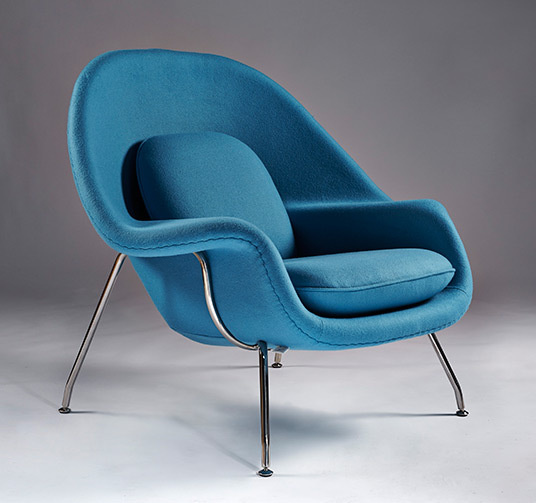 For Iconic Interiors customers, we have managed to source both the Womb Chair and matching ottoman in a range of colours from blue to yellow, with every single one upholstered in the finest quality Danish wool. It's the perfect place to relax with a book or curl up for a nap, whatever the colour scheme of your home.