The Flux chair arrives
Posted on 11th February 2013 by Mark
Flux's two designers, Douwe and Tom, took inspiration from the likes of paper artist Richard Sweeney to create something intricate yet robust from a single, flat piece of material. From concept to prototype they eventually hit upon a winning model and the one-piece foldable Flux designer Chair was born!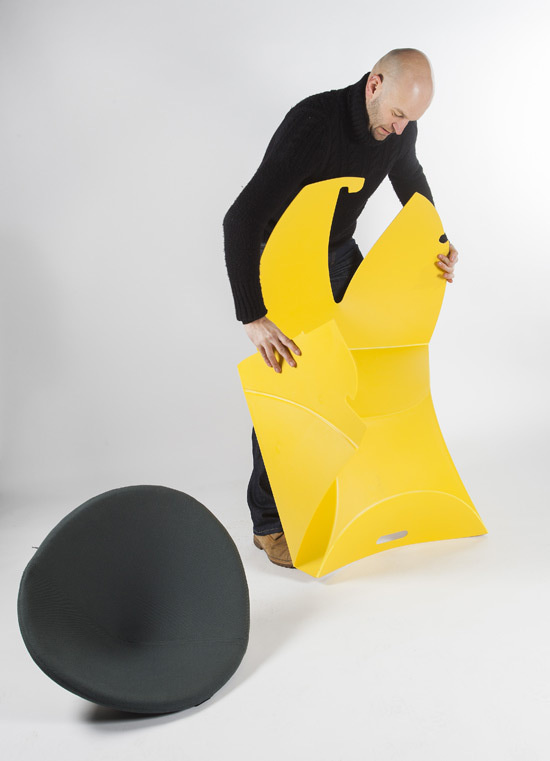 I felt like a kid at Christmas this morning as I unpacked the first samples of the Flux Chair and Flux Pop, both in a variety of colours. The design is deceptively simple and yet there's something fresh and original about the look and feel of these pieces, they really are a perfect addition to the Iconic Interiors range. Having steadied myself I set to work on constructing the lemon lime coloured Flux Chair.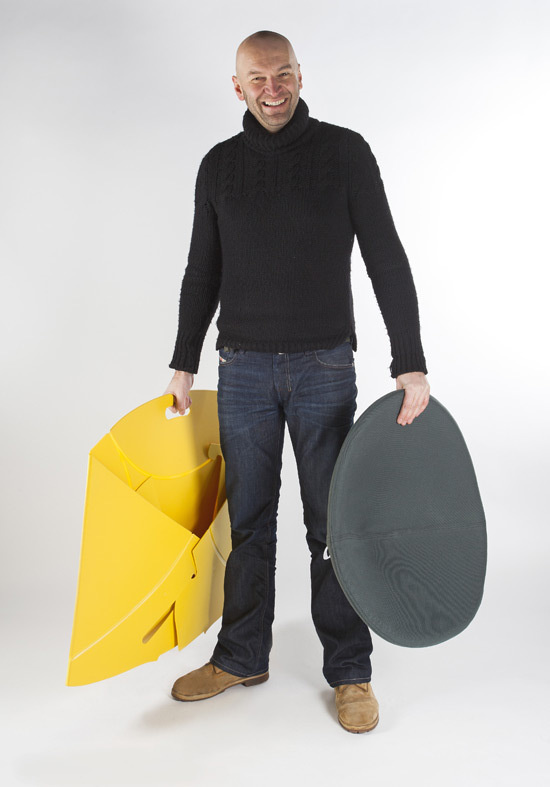 It seems very straightforward, a kind of 'furniture origami' if you like! In truth, I struggled somewhat at first due to the stiffness of the materials used (a by-product of it's durability) but once the joints were bent a few times I found it quite easy to construct. There's definitely a technique to putting them together! Coincidentally, the Iconic Interiors photographer, Nick Freeman, was in the building today and as such, we produced some lovely shots of the Flux furniture – check them out for yourself to see what all the fuss is about!