PK31 chair claimed by Gizmo the dog
Posted on 23rd August 2014 by Mark
We sent Drew the PK31 chair in the beautiful old oak leather last week. He was very happy with the quality of the chair saying in his first email, "Chair arrived this morning and looks great. At a glance it's just as 'genuine' as the £9k Eames sitting next to it!" Always good to receive excellent feedback.
What we were not expecting was the next email which contained the photograph below. Drew states, "As you can see, the PK31 is already claimed by my dog. Doubt I'll be allowed to enjoy it." Fantastic we thought. Drew followed up with saying, "The chair thief is called Gizmo, by the way. And he's still on it!" Let's hope Gizmo gives Drew the chance to enjoy his new PK31 purchase!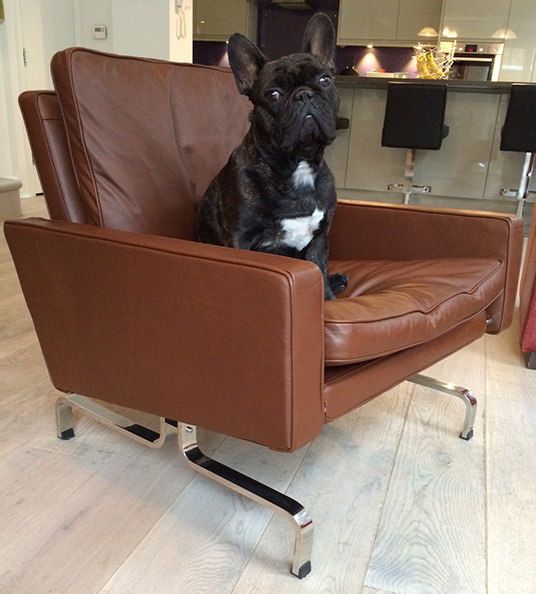 Contact us to discuss the many finishes for the PK31 range. We provide many bespoke finishes for all of our furniture pieces.