Our Rich Chestnut Eames Lobby chair proves very popular
Posted on 14th July 2023 by Mark
We can offer a seemingly limitless range of leathers for our Eames Lobby chair. Call us on 01260 642 849 to discuss or email mark@iconicinteriors.com This is probably why this particular piece has proved so popular of late. We discuss in depth the type of finish the customer is keen on and then supply them with a number of leather/colour options. Last week a customer chose to have their chair upholstered in the Rich Chestnut leather. On seeing the Chestnut hide I knew it would be an excellent pairing.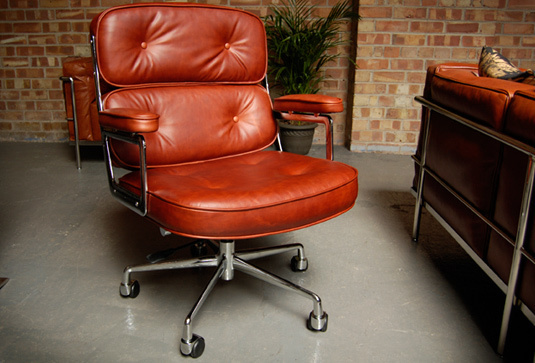 I fell in love with the chair as soon as I saw it at the upholsterers. It is such a lively, exciting colour. It is slightly distressed with a mottled appearance which gives the impression of being aged (this is ideal for many of the design classics in my opinion).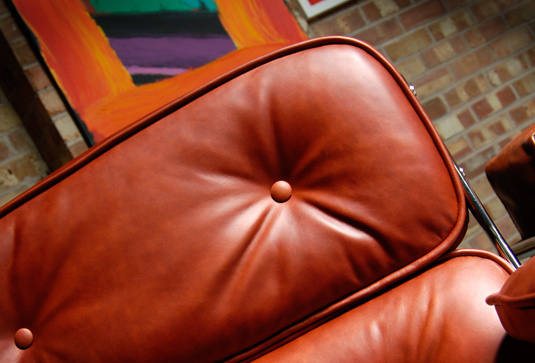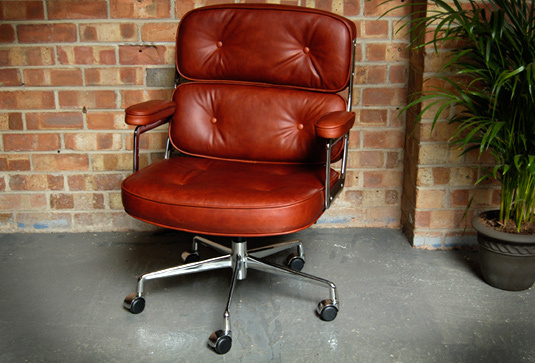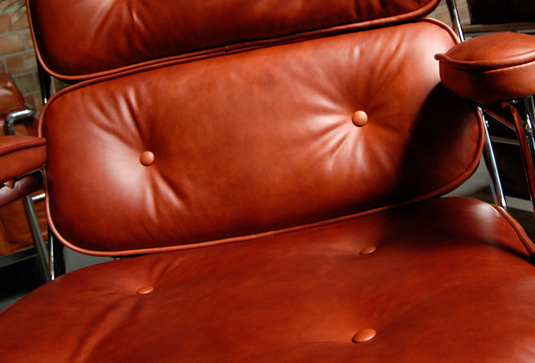 To discuss leather options for our Eames Lobby chair please do not hesitate calling me on 01260 642 849 or emailing me at mark@iconicinteriors.com We send out the free leather samples by 1st class post so in most cases you can have them the following day. Look forward to your call.