Introducing the Series 7 Dining Chair
Posted on 25th August 2013 by Mark
This iconic dining chair was designed back in 1955, and shot to fame as the chair that Christine Keeler posed on for an iconic photograph during the Profumo Affair back in 1963. I have been looking to add this chair to the Iconic Interiors range for some time, and am pleased to announce that it is now available. Made in Italy, this reproduction is of excellent quality and remains faithful to the original. A simplistic but beautiful chair, the Series 7 is stackable by nature, meaning that it's the perfect option for homes where space is at a premium.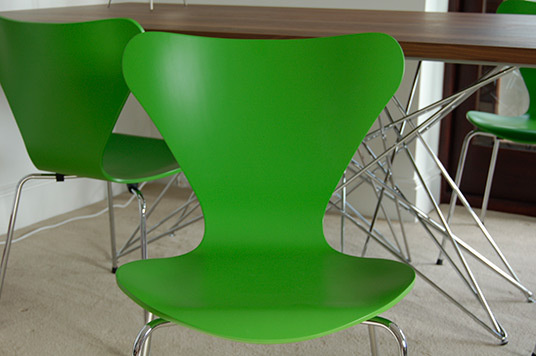 You might be wondering, why is it called the Butterfly chair? The reasons are obvious when you look at its beautifully contoured design, which resembles the wings of a butterfly. Sitting on top of chrome legs, it is, without a doubt, one of the most recognised dining chairs in the world, and offers comfort as well as style. You can learn more about the chair's design and features in the short video (see below) that I have created, which I have posted both here and on the Series 7 chair's product page.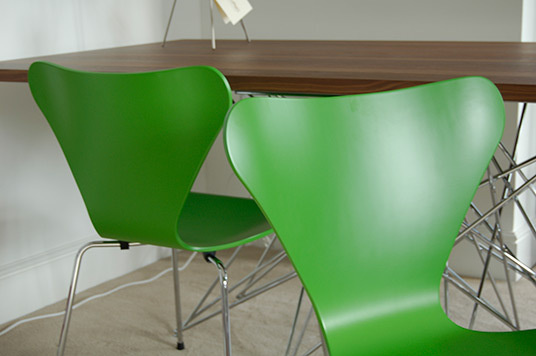 The Series 7 Butterfly dining chair is available in a huge range of colours - again, you'll find the RAL colour chart embedded here as a PDF, and it also features on the chairs' product page. Customers can choose from any one of these colours when purchasing these chairs, giving the flexibility to customise the product to suit its surroundings. A truly iconic item of furniture.