Introducing the PK9 Dining Chair
Posted on 9th June 2012 by Mark
The wait is over – at last I have added a beautiful piece to the dining room collection that I've been after for some time! A carefully sourced supplier has produced this wonderful Poul Kjaerholm inspired PK9 'Tulip' Dining Chair which I have fallen in love with. From its brushed stainless steel stem to its elegantly curved leather seat, this delightful item is perfect for those who like a sprig or two of sophistication with their dining. Part-chair part-sculpture, this lovely piece is deceptively simple in its appearance, for Kjærholm was well-known for combining art with technical brilliance and used complex design methods to create furniture that appears minimal and simple, but is actually a triumph of construction.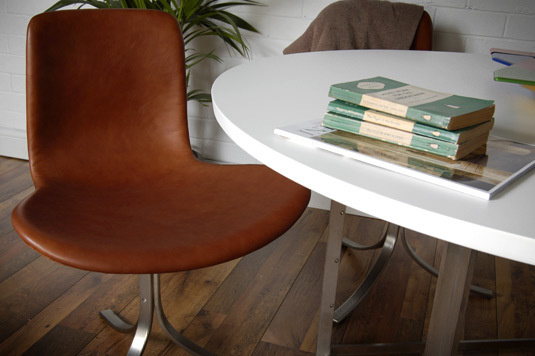 The chair typically comes in black, red, white, espresso or brown, but if you have a particular colour in mind for your Tulip chair then please don't hesitate to call us on 01606 871 457 or email us at info@iconicinteriors.com to create a bespoke order.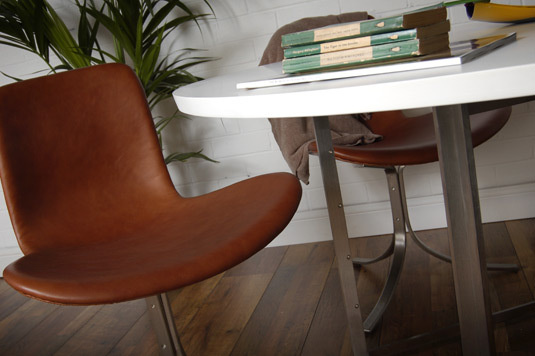 They say that the best things come to those who wait, and this chair is the perfect example of that. We already offer a number of other Poul Kjaerholm inspired pieces and the good news is that we intend many more to grace Iconic Interiors in the future.