Introducing the Corona chair by Poul Volther
Posted on 30th June 2014 by Mark
The thrill of opening the box for the first time and carefully unpacking it was like opening a long awaited Christmas present! The suspense was killing us! Our photographer Nick had great pleasure in photographing the chair in mustard Danish wool because it wasn't the typical black leather which is usually used. The wool seems to enhance the detail so much more and demonstrates the chair`s versatility.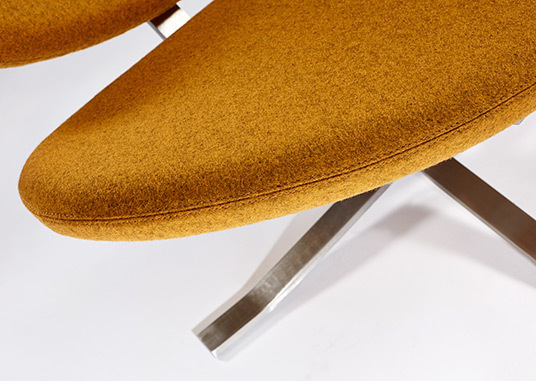 As with all of our pieces, the choice of options for the Poul M Volther Corona Chair is endless, from leathers to wools and fabrics.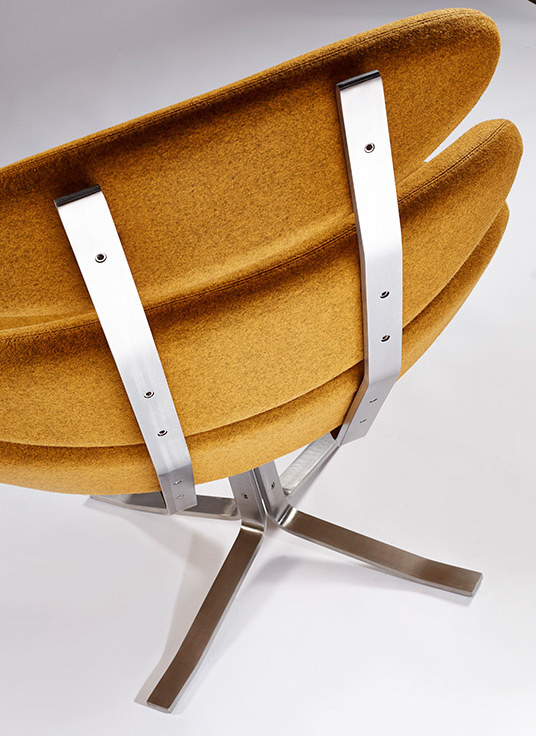 The skeleton like frame is a wonder to the eye and will most definitely be a talking point in any room.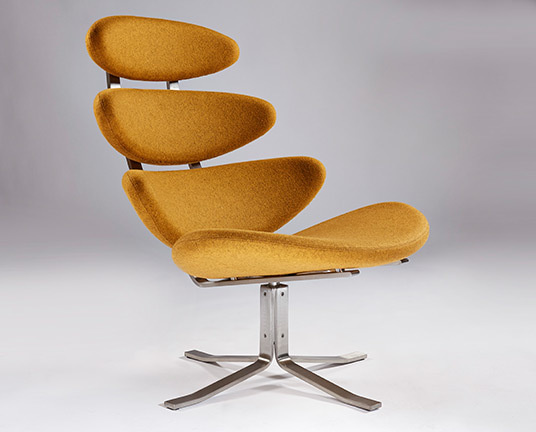 The floating elliptical elements of this chair are reminiscent of time lapse photographs of solar eclipses – thus the name, "Corona". It is an extremely comfortable and a high quality example of Scandinavian Design.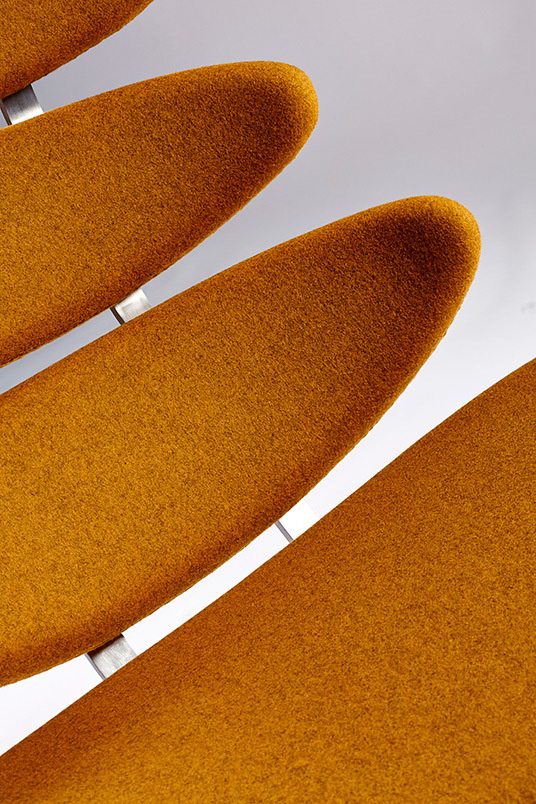 The Corona chair's sculptured form combines aesthetic appeal with superb comfort. The moulded shapes on the backrest can also be used as armrests.