Introducing our Chesterfield Sofas
Posted on 31st January 2013 by Mark
I've finally found a company, based in West Yorkshire, which has the craftsmanship and attention to detail necessary to produce the Chesterfield sofa to the standards that we demand of ourselves and our customers expect from us.
With a lead time of two to four weeks you won't have long to wait before reclining in style on your elegant and comfortable new Chesterfield sofa. We can provide this iconic sofa in an incredible range of leathers and fabrics so regardless of your tastes and budget, you're sure to be satisfied with your attractive new Chesterfield sofa.
Below you can see our Maccabee Chesterfield sofa. In the range we also have the Kitchener, Marquis and the Randolph. All of our current range can be viewed together in our Chesterfield Sofas page. Over the coming months we'll be introducing new Chesterfield designs.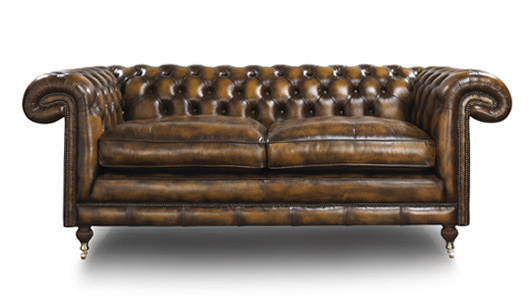 If space is an issue you'll be delighted to hear this beautiful piece comes in many formats, from arm chair, wing back to 2, 3 or 4 seater sofa. Please don't hesitate to either call on 01625 476 193 or email to request leather or fabric samples and our Chesterfield range buyers guide (available in hard copy or PDF).