Introducing designer Harry Bertoia
Posted on 31st March 2015 by Mark
Italian Harry Bertoia was a little different to many of the designers we feature here at Iconic Interiors. While most of those whose designs we stock had lifetime careers in furniture design, Bertoia created a range of just five chairs in his lifetime, using the proceeds of these designs to focus on what he really loved: sculpture.
His career began with teaching metalwork and jewellery design in Cranbrook, and was followed by a period of working with Charles Eames to establish a method of bending and laminating plywood that proved to be a significant contribution to the pieces created by Eames.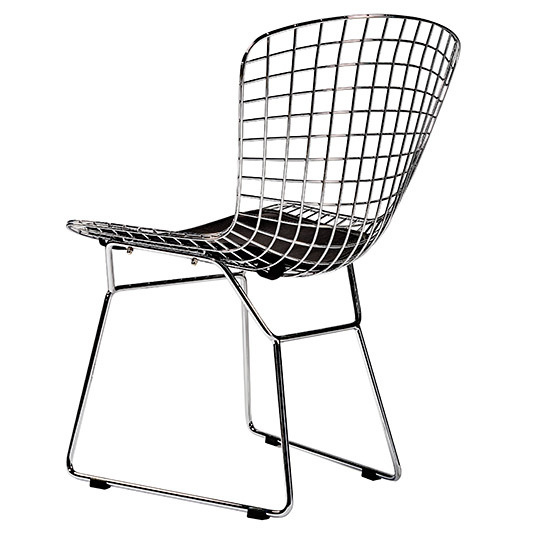 It was when he moved to Pennsylvania to start his own metal workshop in 1950 that his own furniture work began. Taking over a corner of the workshop owned by Florence and Hans Knoll, he was given the freedom to create whatever he liked. The result was a range of five chairs - known as the Bertoia collection - that proved to be his one and only contribution to the world of furniture design.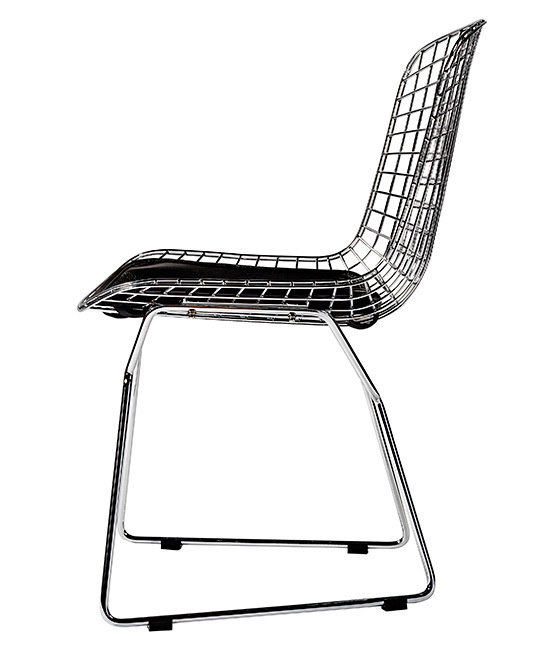 In the 1950s, most chairs were produced using wooden frames, but Bertoia created something different. His range of five chairs was truly innovative, using welded wire frames in grid-like designs, with the style so brand new that each and every piece was required to be produced by hand rather than by machine.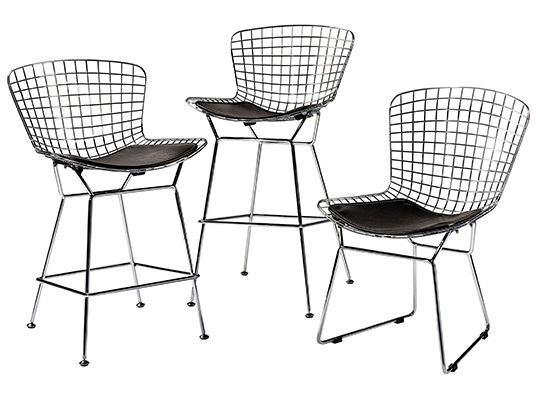 Bertoia's designs also varied in their use of upholstery - some, such as the Diamond Chair, being available fully upholstered, and others, such as the stools and side chairs that we stock here at Iconic Interiors, with their wire frames fully on display, so that the superior levels of design and craftsmanship can be viewed by all.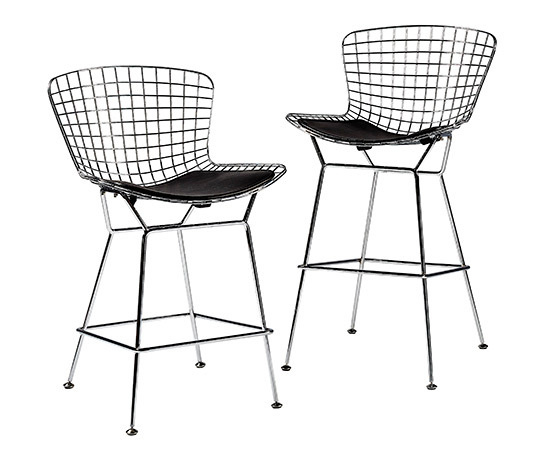 It is clear to see from Bertoia's designs that he had a full understanding of the relationship between form and space, and his passion for sculpture is revealed in the artistic designs of the chairs for which he became known. Fluid in their form and with designs that are truly ergonomic, it is easy to see why the Bertoia Collection is still so popular today.