Furniture Happiness in Holland
Posted on 19th April 2011 by Mark
Jan is typical of many of our customers - he loves the modern classics. In the past year Jan has bought a number of pieces from us. His first purchase was the Hoffmann Kubus two seater sofa. He was delighted with the quality of the sofa and promptly put in an order for the Corbusier chaise longue, Barcelona chairs and Corbusier ottomans.
This is certainly an aspect of running Iconic Interiors which I really enjoy. As is evident throughout this site is our passion for modern classic furniture. It is very rewarding to be able to talk to like-minded people about these incredible designs.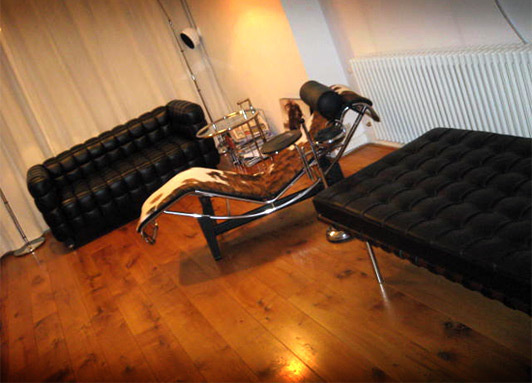 When I talk with customers I realise why it is so important to understand the furniture inside and out. We work very closely with the factory to ensure the high quality of the furniture is maintained. There are simply no corners cut in the manufacturing of our furniture. Our customers are passionate and discerning and they truly understand what makes a quality piece of furniture which is built to last. This is why we are trusted within the industry and certainly why architects and interior designers use our pieces throughout europe - they are confident with our furniture and are happy to place it with their customers.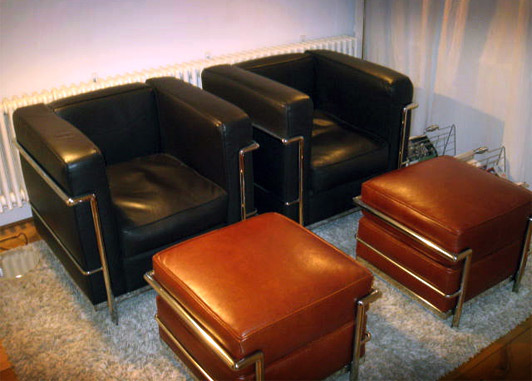 If you have any questions regarding our furniture please do not hesitate contacting me - we love talking about our modern classic furniture pieces.
Look forward to hearing from you.
Regards,
Mark