Featured in GQ Magazine
Posted on 12th February 2014 by Mark
We were very pleased when GQ magazine contacted us in late 2013. They were writing a feature on furniture and fine art. The photographer of the piece specifically requested the Barcelona chairs in blue leather. We sent the photographer a sample of our leather and within a few days he had contacted us saying it was perfect for the shoot.
It's been quite a while since the photo shoot. We'd actually forgotten all about the article. A few days ago GQ turned up in the post and it didn't occur to me the magazine featured our chairs. I thought it was another magazine attempt at advertising.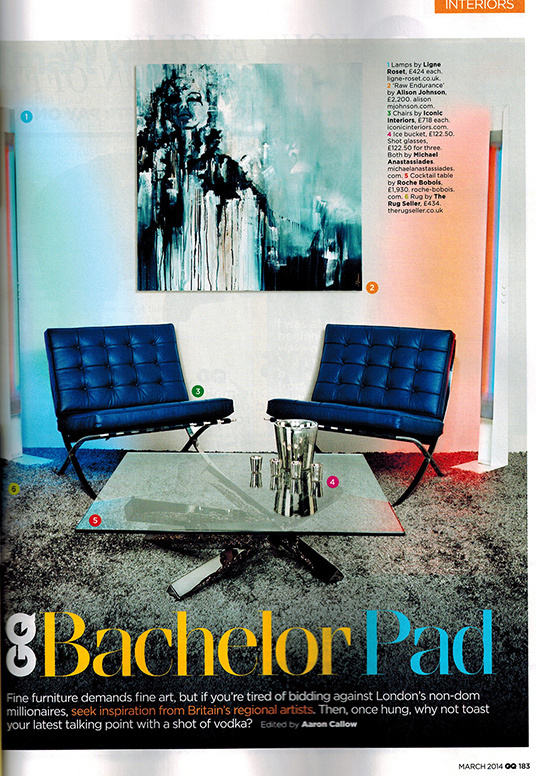 Enjoy the scans of our beautiful looking Barcelona chairs. Bear in mind we can supply the Barcelona chair in many leathers and fabrics. We specialise in bespoke orders. This week we are currently working on a bespoke order for a customer in Japan. He is keen to possess a Sherlock Holmes chair as seen in the recent BBC series. For updates please check out our blog weekly.