Just had to snap away when I saw this new leather on our Eames Lobby chair
Posted on 17th August 2012 by Mark
It's always exciting when we have items upholstered with a fabric we've never used before, especially so when it's a new leather. A London-based customer was recently interested in one of our beautiful Eames Lobby chairs and pondered for some time over the leather choice, eventually plumping for Newcastle Tan, a lovely brown, aged leather that we have not yet had the pleasure of working with. Instinct told me however that it was going to look fantastic, and I had the pleasure yesterday of picking it up from the upholsterers.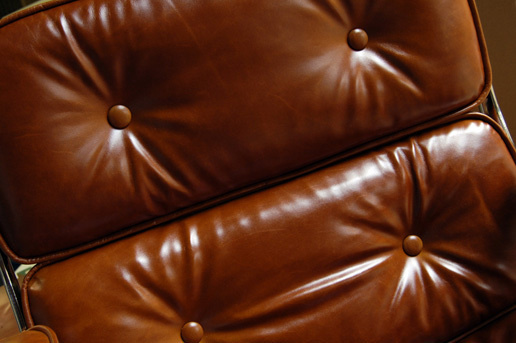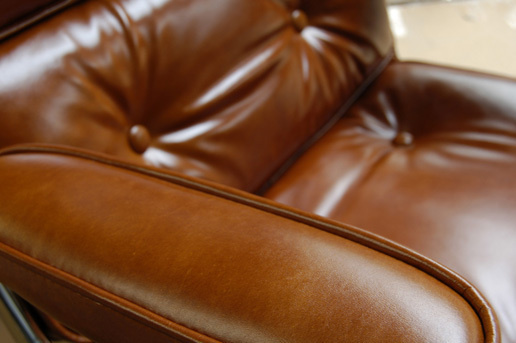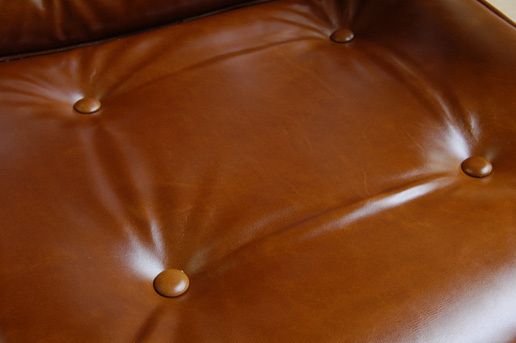 On first viewing I was simply blown away. It was instantly clear that the time the customer took in choosing their leather was time very well spent indeed. It is a stunning piece of furniture, something I would be proud to have in my own home and it instantly reminded me why I love and only deal in furniture of this quality and elegance. Rarely does an item encourage me to grab my camera and get snapping, but this was one of those moments, and the results can be seen below.
I think you'll agree it is simply stunning. The aniline leather reveals the natural scarring of the animal to give it an absolutely unique quality, whilst the rippling from the buttons also adds greatly to the character of the piece. In real life it is even more beautiful, and everyone in the office is hopeful we have the chance of making something similar very soon!