Building the Bamberg Barcelona chair
Posted on 29th August 2013 by Mark
It's Thursday 29th August and I've spent a few hours this afternoon strapping up a Bamberg Barcelona chair and ottoman for a customer in Holland. The Bamberg was borne out of my interest, some say obsession with the Barcelona chair's history. Having visited the Pavilion in Barcelona a few years ago I fell in love with the chairs which were in situ. They looked very aged. The cushions were very worn. Over time the straps had stretched considerably which had caused the cushions to mould into the now chair's iconic frame. These aged chairs were a thing of beauty. The idea of the Bamberg came to me during this trip. To enhance the Barcelona chair and attempt to give this appearance to a new chair.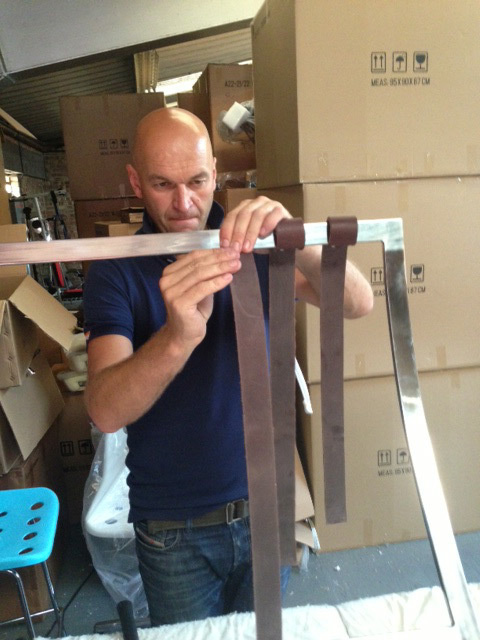 The straps I'm attaching here are from a tannery in Chesterfield. They are lovely pieces of thick leather - buffed on one side and left raw on the underside. It's this rawness which gives the Bamberg chair its unique character.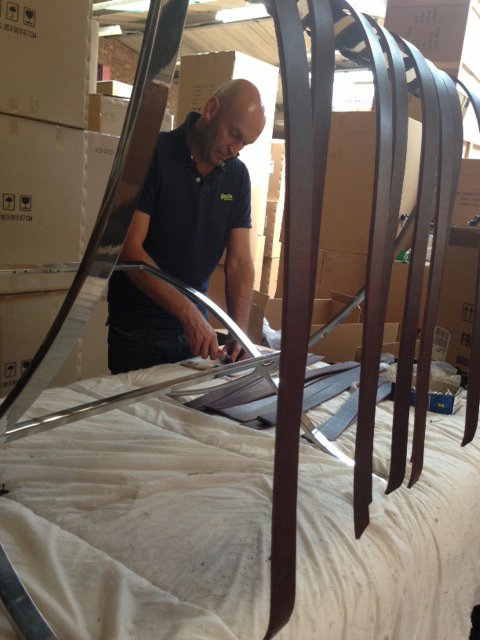 Here I am cutting the straps to size. Remember, with the Bamberg I'm keeping the straps loose. This allows the cushions to mould into the Barcelona chair's frame.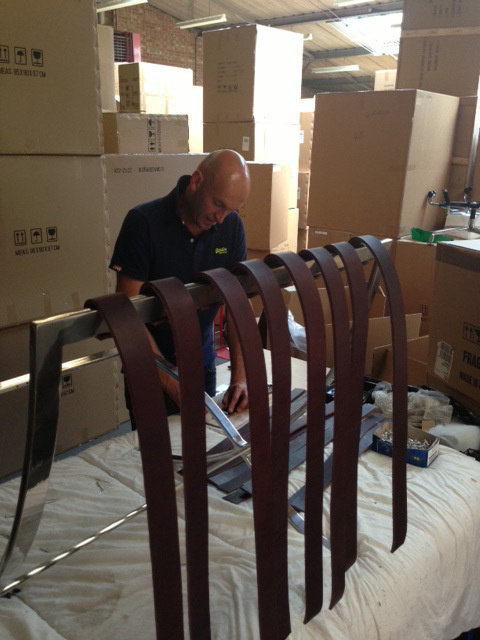 Even in this semi-strapped state the Barcelona chair looks graceful.