Black Eames Lobby Chair
Posted on 18th April 2011 by Mark
I returned home from an excellent Milan Furniture show yesterday. As expected I returned bubbling with creative ideas. This afternoon I couldn't resist photographing the Eames Lobby chair. It looks incredible against the brick wall in our new warehouse. Armed with my camera, tripod and light meter I started clicking away. Below is one of these shots.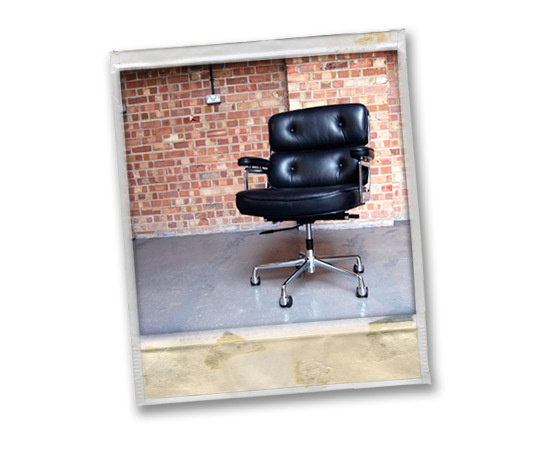 I have been a keen amateur photographer for many years. Many of the brochures picked up this weekend had placed furniture and lighting in industrial settings. This inspired me to do something similar. Here is an example of one of the photographs once I had played with it in photoshop. Hope you like the results.
Bear in mind the Eames Lobby chair we offer through Iconic Interiors is unique in the marketplace. The chair is upholstered here in Yorkshire using the best Italian leather hides and pads. The chair is thoroughly inspected before leaving us. Because we have such a good relationship with the leather suppliers we can offer customers an inexhaustive range of leather finishes. Contact us for free leather samples. If you have any questions relating to our Lobby chair please do not hesitate contacting me.
Regards,
Mark